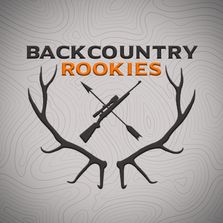 Join us for some backcountry gear talk with Chad Ryker of the Backcountry Rookies on their Backcountry Rookies Podcast! If you love gear talk, you'll want to check out this episode!
We discuss some of the critical items I recently tested in my Backcountry Camp series. Backpacking Tent opinions make upPart 1 and Part 2 of the series.
In Part 3 and Part 4of the series we talk Sleep Systems. In Part 5 we review Sleeping Pads, and Backcountry Pillows make up Part 6.
We also go through what I carry on a 3-4 day backcountry hunt as well as how we test gear for reivews here at Backwoods Pursuit.
Don't miss this episode for backcountry gear talk! Go follow/subscribe the Backcountry Rookies for some great content!