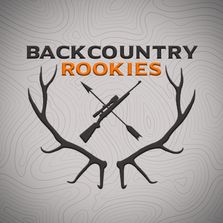 If you love to talk gear for your backcountry trips, you'll want to come join us for some gear talk with Chad Ryker of the Backcountry Rookies. Chad invited me to join him on their Backcountry Rookies Podcast to talk about how Backwoods Pursuit got started. We also discuss some of the gear we've been testing and reviewing recently! If you love gear talk, you'll want to check out this episode!
We discuss some of the critical items camp items I recently tested in my Backcountry Camp series. Backpacking Tent opinions make up Part 1 and Part 2 of the series. In Part 3 and Part 4of the series we talk Sleep Systems and some of the differences between sleeping bags and quilts. We also go over how the EN ratings are determined and how to pick a sleeping bag or quilt that will best fit your needs. In Part 5 we review Sleeping Pads, and Backcountry Pillows make up Part 6. I know I've been looking for the perfect pillow for side sleepers, and after a lot of testing, I think I've finally found THE ONE!!
We also go through what I carry on a 3-4 day backcountry hunt as well as how we test gear for reviews here at Backwoods Pursuit.

Don't miss this episode for backcountry gear talk! Go follow/subscribe the Backcountry Rookies for some great content!