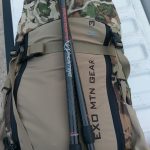 Signs of a good time! Backcountry training is a year round endeavor for me. Gear testing happens all year as well. Later this year I'll bring you a Trekking Pole and Exo Mountain Gear 3500 review. This morning's hike features two of the many products I've been testing and will bring you reviews on following the hunting season.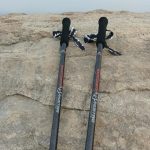 I've been pushing the limits of the Exo Mountain Gear 3500(at least my limits) the last 3 years. I'll be putting the S&S Archery Carbon Trekking poles through the ringer this fall.
Update: Check out my Trekking Pole Review here!