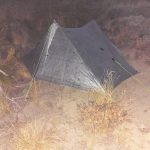 Trip number one is in the books, and another is soon to come. Saw some amazing country, spotted some nice bulls, and tested some awesome gear. Time to fill the freezer! The Zpacks Duplex tent combined with the S&S Archery trekking poles was a phenomenal combination to keep the weight to a minimum while giving you everything you could hope for in a 21oz two door, two vestibule floored, shelter.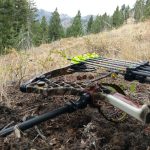 Throw those in the Exo Mountain Gear 3500 pack and you have an incredible setup! Stay tuned for my full review of the Zpacks Duplex, Exo Mountain Gear 3500, S&S Archery trekking poles, Black Gold Ascent Verdict Site, Sea to Summit sleeping pads, Enlightened Equipment Quilt, Big Agnes Sleeping bag, Sea to Summit Aeros pillow, Stokerized Stasis stabilizer, Offgrid Food Company Dinners and much much more!
Don't forget to subscribe to our email newsletter so you get all the latest reviews as they come out!