Each of us bring different and unique experiences, expertise, and preferences. That's what helps us bring quality content that speaks to all different kinds of hunters, backpackers, and outdoor enthusiasts. Our individual experiences and area of expertise help round out our reviews so they don't come from just one point of view.
Gabe Gerrish – Founder / Owner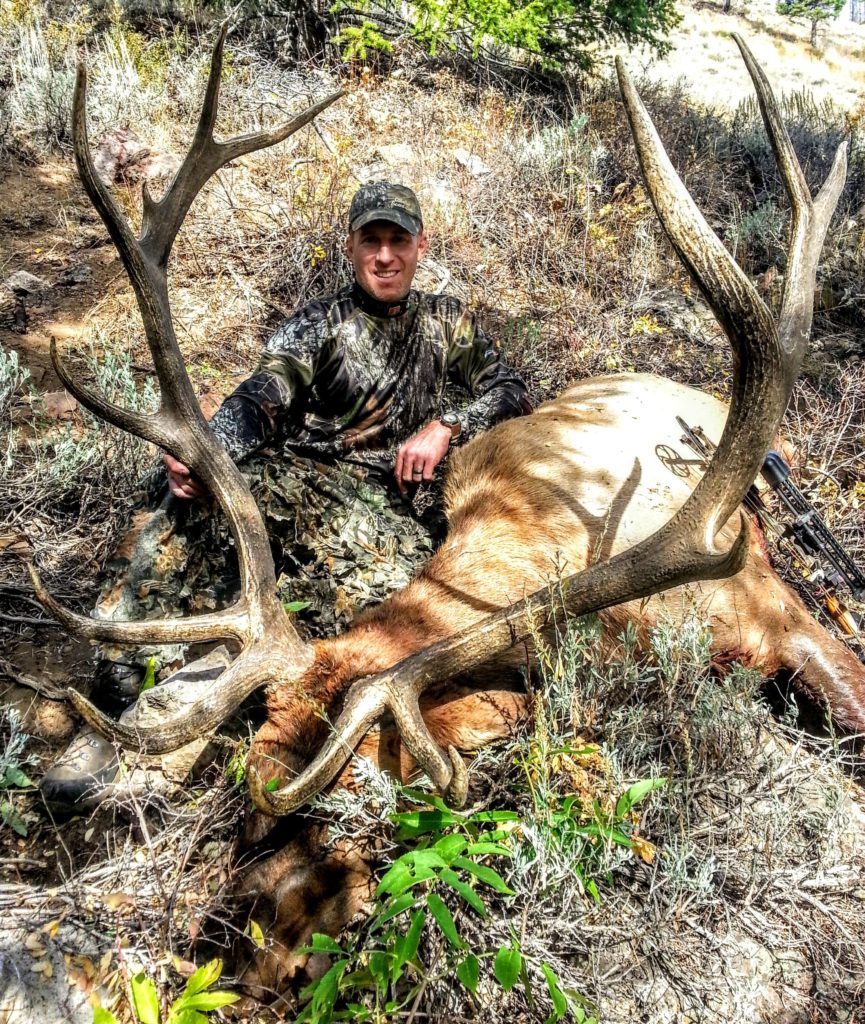 From a very young age the outdoors has always felt like home. Whether bird or big game hunting, I spent as much time as I could chasing game in the field. As I grew older, my passion developed into primarily archery elk hunting, as well as mule deer hunting here in my home state of Idaho. Over the years I focused on learning all things bow tuning and arrow building, and in recent years I've picked the rifle up again, and dove head first into precision long range shooting and reloading.
Like most of us, I love chasing big bulls and bucks in the high country; but for me, the real joy comes in spending this time with family, friends, and enjoying God's stunning creation. With 5 kids and wife of almost 20 years (Lori Lynn), life keeps us busy, but every time I am blessed to be in the backcountry, the beauty of His creation never ceases to amaze me. It's like He gave us a little piece of heaven to enjoy here on earth.
In 2018 I started Backwoods Pursuit to share my experiences with backcountry gear and how it performed and help folks decide what they want to take in the field.
"The Heavens declare the glory of God; the sky above proclaims the works of His hands" Psalm 19:1
---
Lori Lynn Gerrish- Author/Contributor/Editor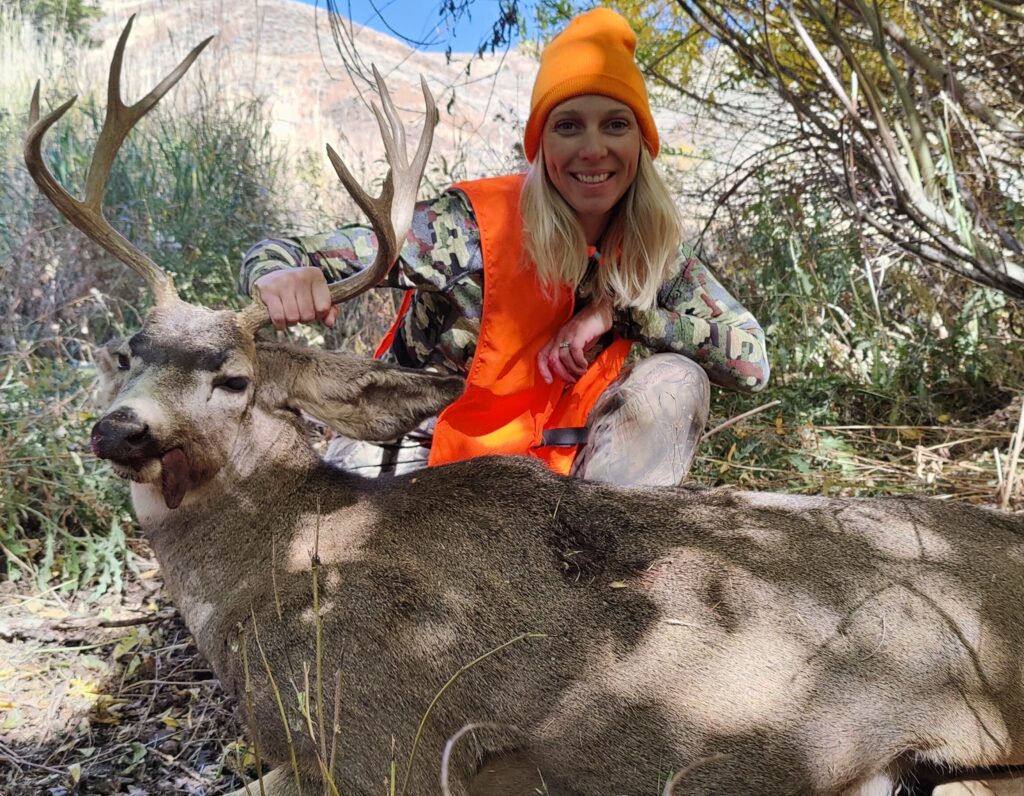 I never dreamed I'd marry a hunter let alone be one myself, but after seeing what a huge part hunting played in Gabe's life, I went with him once just to experience what he loved so much, and the rest is history. I immediately fell in love with being in the backcountry of Idaho and the adrenaline rush and awe of getting so close to God's amazing creation. The bugle of an elk took my breath away.
I also have the privilege of being a homeschool mom to five children, one of which loves to come hunting with us too. And though they all don't hunt, it's a family event when it comes time to processing the big game meat in the kitchen. We're a DIY from field to freezer family.
In my "spare time" I edit articles for Backwoods Pursuit and often tease Gabe that I wish he would've become a mystery novel writer instead.
"I lift my eyes to the mountains. Where does my help come from? My help comes from the Lord, maker of heaven and earth." Psalm 121:1-2
---
Philip Peterson – Author & Contributor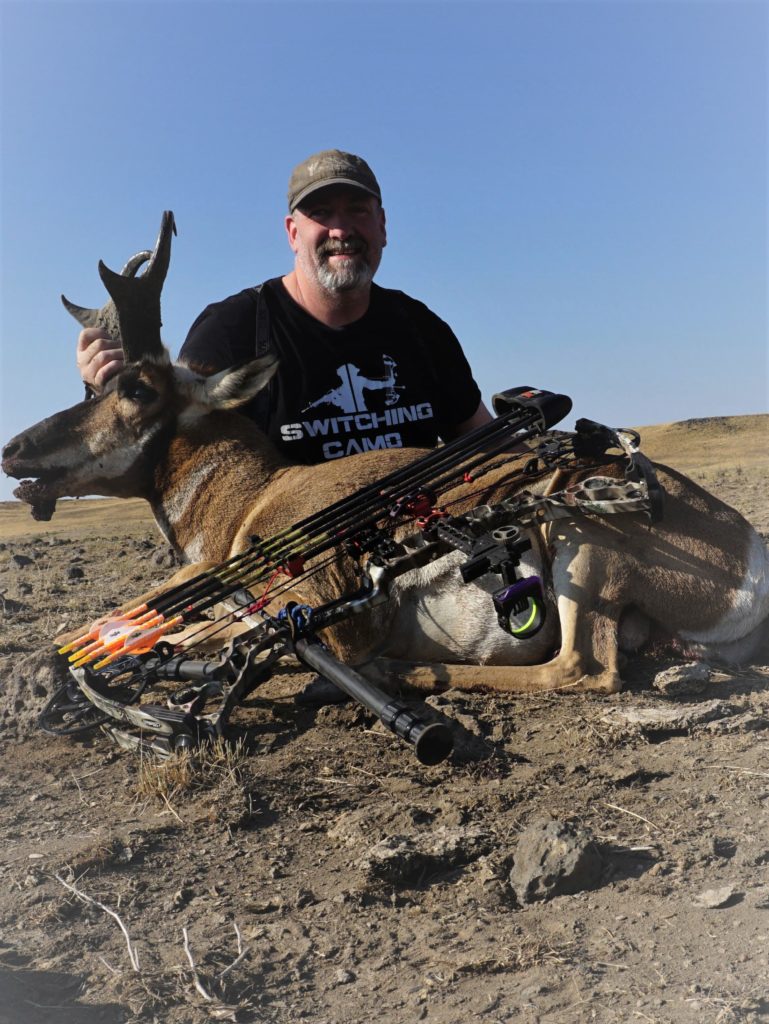 My passion for the outdoors was born at a very young age spending summers camping and fishing in the great state of Idaho. This passion was furthered after moving to Alaska after my dad was stationed in Anchorage. Summers were spent camping as well as fishing the rivers and depths of the ocean.
My interest and drive for hunting did not begin for me until my early 20s and has only grown the older I get. I have been fortunate to pursue wild game across the state of Idaho with just about all weapons available, and have taken fantastic game through the years. To me the actual harvest is only a small part of why I do it. The time spent in the field with my friends, and most importantly my daughter, are priceless to me. It is truly how I unwind and come back to a grounded person.
---
Rodger Holscher – Author & Contributor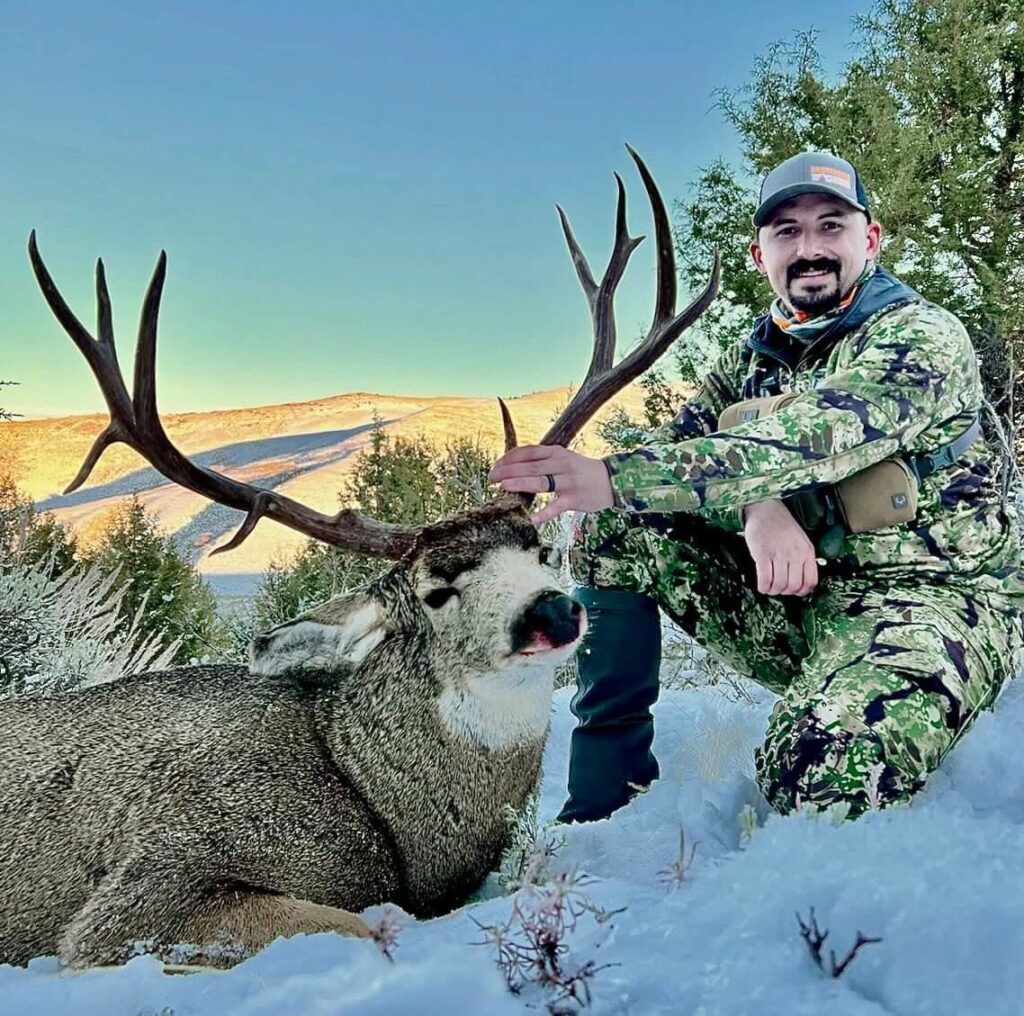 Growing up on a ranch in Northern California, I was constantly in the outdoors hunting waterfowl, upland game, predators, deer and pigs. I have been shooting archery and archery hunting since the age of 13 and competed in archery tournaments out of high school. During that time I was fortunate to shoot for some various companies. Since then I've worked at multiple archery shops/outdoor stores which is where the gear junky in me started. From that point on, I've been tinkering on everything I can get my hands on and experimenting with different types of gear, and it's only gotten worse as I've gotten older.
I enjoy competing in USPSA and long range rifle competitions when I'm not hunting, tinkering or working. I've been a Law Enforcement Officer for over 10 years, and during that time I've become a Firearms Instructor and Armorer which gives me a lot of opportunities to test and experiment with different firearms and other equipment.
Being in Idaho for four years now I've been fortunate to hunt with, be involved with, and be around some of the best in the business. I enjoy helping others any way I can by giving unbiased opinions on gear so they can pursue their passion as well. I'm very blessed to have a beautiful wife and son who support my drive and love for the outdoors and the gear we use.
---
John Abernathey – Film & Contributor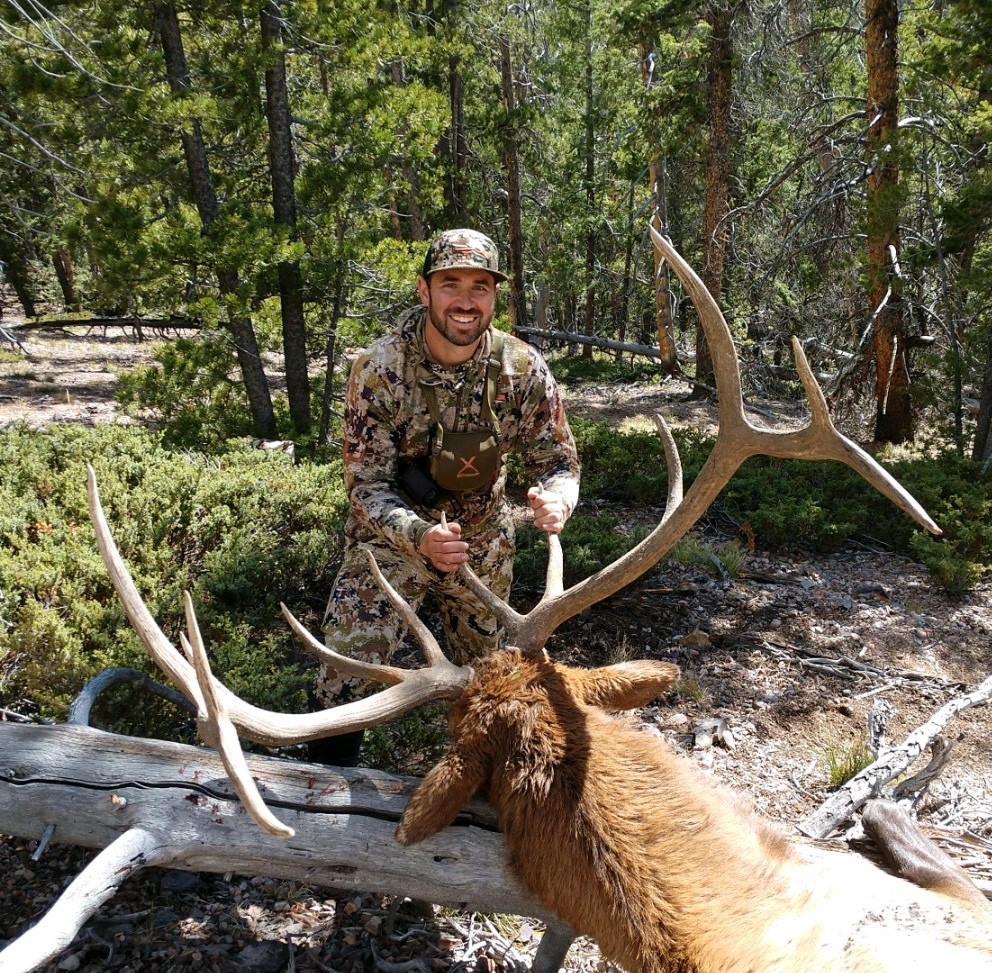 I have a self-admitted bow hunting and camera obsession. I've been bow hunting since I was 12, but was enamored with archery as far back in my childhood as I can remember. As a kid I've made more bows out of fishing line and alder branches then I can count. A close second to my first love of bow hunting elk would be my love of capturing and preserving hunting adventures through film and pictures. I've been carrying a camera in the mountains for the past 12 years and have been doing it professionally the last 8 years. Capturing moments that the majority of people never get to personally witnessed has such a powerful impact on people, and I love being able to share those moments.
Outside of hunting, I enjoy most outdoor activities such as hiking, backpacking, mountain biking, trail running, snowboarding, and much more here in the mountains of Idaho.
I've been blessed with the amazing opportunity to pass hunting along to my wife and kids, which has been one of the coolest hunting experiences I've ever been a part of. We all like punching our own tag, but the joy experienced when being a part of and helping your family fill theirs is tough to beat. I also love sharing the knowledge and experience God has blessed me with to help teach those just getting into hunting. The incredible blessing to have grown up in a hunting family is something I love passing on to others to help them enjoy God's amazing creation.
---
Luke Gerrish – Author & Contributor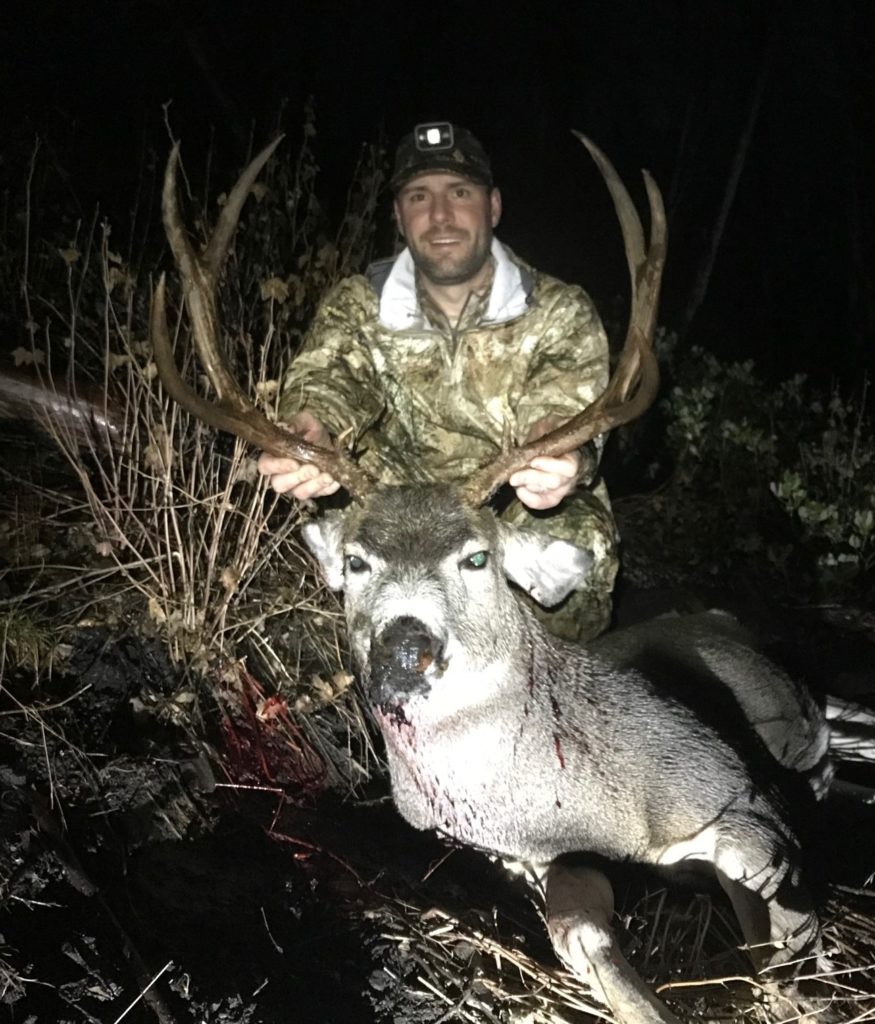 Growing up in Idaho entailed spending lots of time outdoors. Whether it was on the baseball diamond, camping, or chasing big game through the mountains, being outdoors has always had a piece of me. My love of the backwoods started in blue jeans, army coats, leaky boots, and weekend trips with my dad and brothers. Thankfully, the gear we use has improved quite a bit.
Through the years I have had the opportunity to hunt a host of wild game in south Texas; whitetail, wild hogs, and free range aoudad, but still nothing compares to a bugling bull or high country mule deer. As I get older, priorities have shifted to the most important things in life: my faith, my wife, and raising our 4 kids, but the love of spending time in God's beautiful high country never disappoints. The greatest joy having outdoor adventures is the quality time spent with family and friends. Both my old Idaho stomping grounds and now the Northern Colorado mountains that I call home hold special memories.
Now that I am a father of my own children, my passion for the outdoors continues to grow as my kids ask me to tell them hunting stories and wonder how soon it'll be before they can tag along with me. It is a privilege to have the opportunity to pass down a tradition like no other.
---
Billy Hackworth – Author & Contributor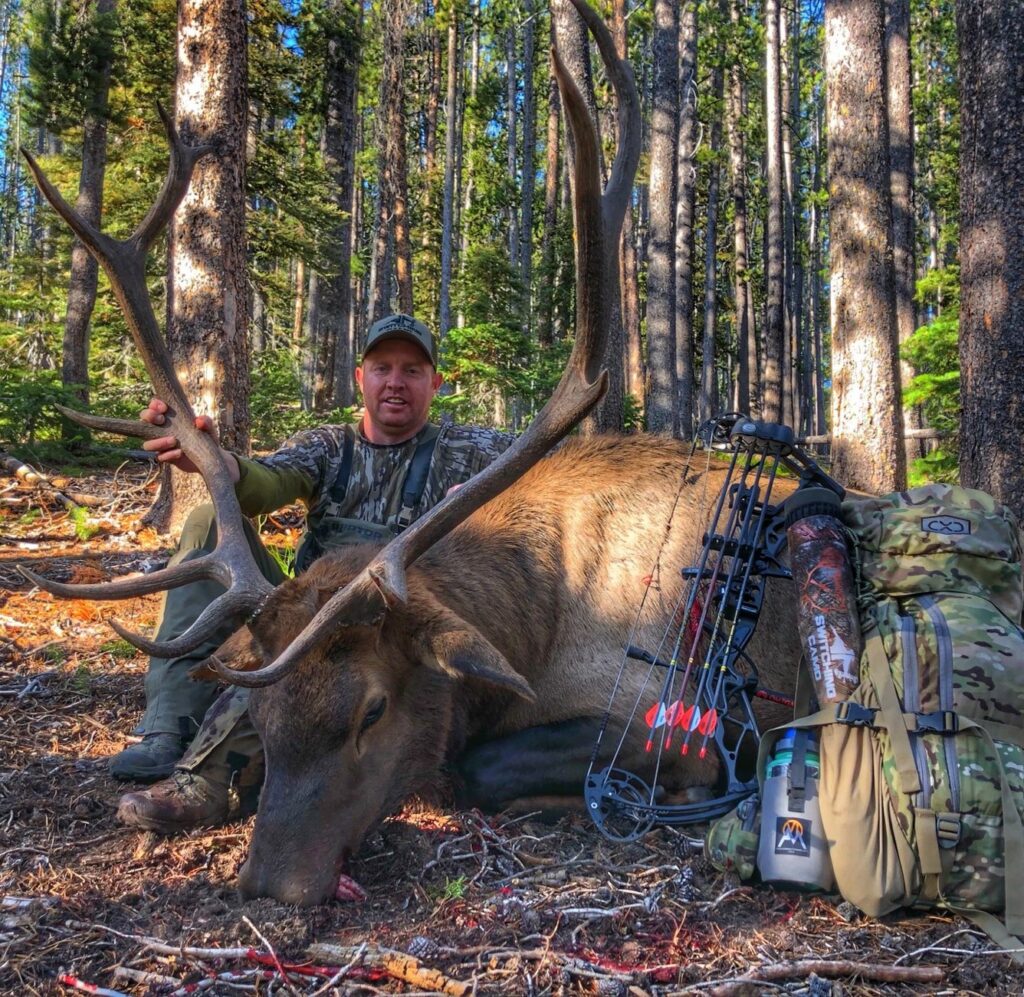 As a mid-westerner, I am excited to share my passion and experience in bass fishing, whitetail and turkey hunting, and western big game hunting with others. I previously worked for the United States Army for 20 years and recently retired, leaving me more time for some of the things I love and enjoy, including pursuing the backwoods. I've spent time in various parts of the US, including the mountain states of the west, but have made my way back to the Midwest where I am blessed to enjoy more hunting and fishing, all of which are passions of mine. I still love western big game hunting and try to make it out west as often as possible to continue chasing bugling bulls and high-country bucks.
I am also involved in the non-profit organization, Switching Camo, Inc., which supports soldiers and outdoor activities. I love sharing my passion for bass fishing by coaching the local high school bass fishing team and was recently selected to compete in the National Professional Fishing League. I also work as a Real Estate agent in Kentucky and Tennessee.
---
Paul Gerrish- Author & Contributor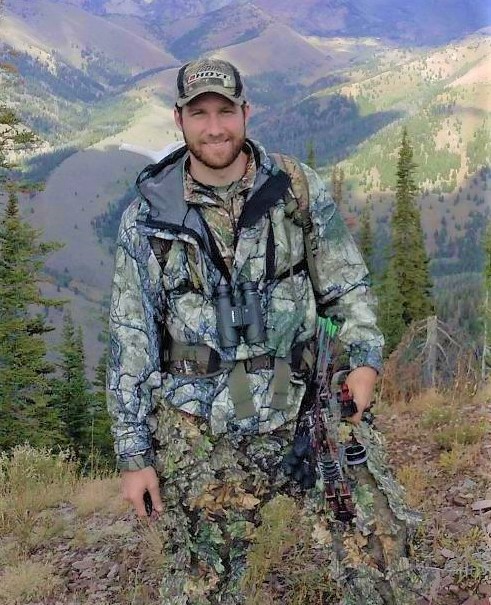 Jack of all trades – master of none! My love of the outdoors started at a young age in Southern Idaho chasing anything and everything with fins, feathers, or fur. Life with a wife and three young kids is a bit busier these days in Northern Colorado, but I still take every possible opportunity to hit the field. I enjoy archery and rifle hunting so I can extend my season as much as possible!
Aside from my faith and family, hunting has become an absolute obsession. Post playing collegiate and professional baseball, hunting is the arena where I can challenge my physical limits, explore new places, and put my gear to the test in pursuit of filling the freezer. I especially enjoy fishing for bass, chasing pronghorn on the plains, and mule deer & elk in Colorado's high country.
---
Chris Young – Author & Contributor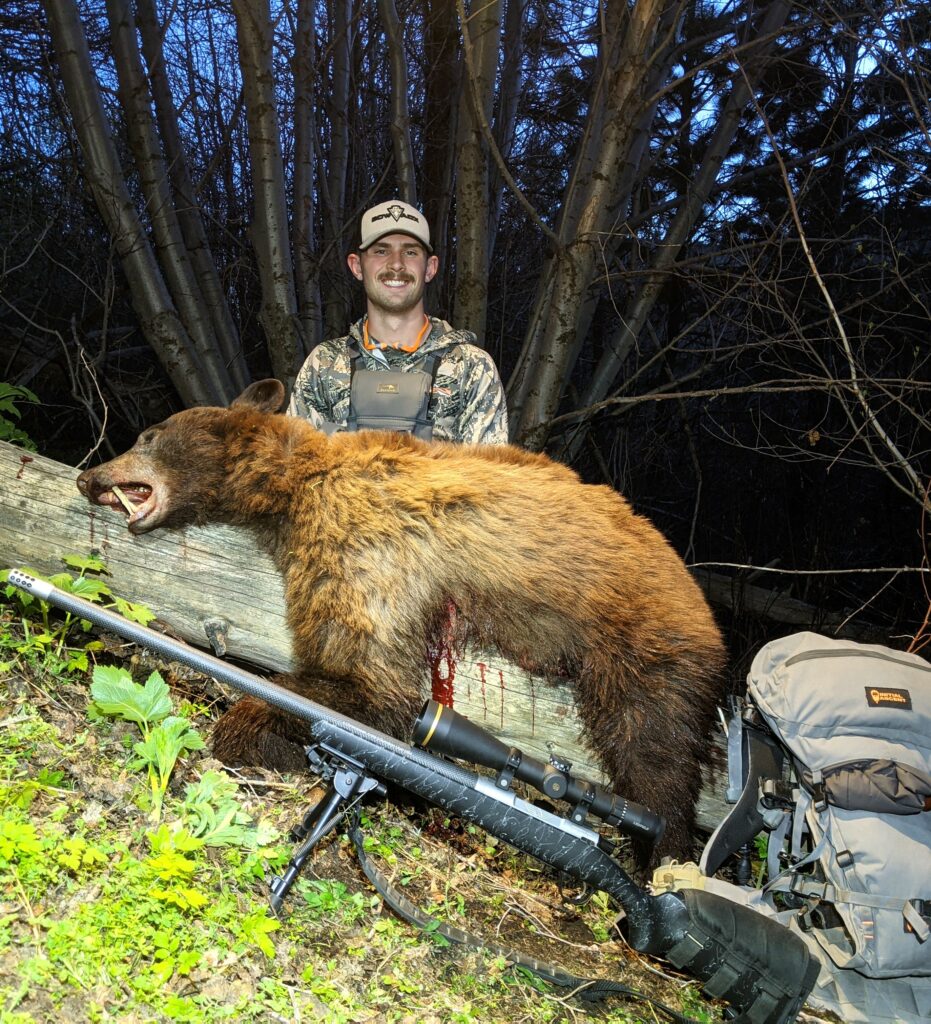 Being raised around a small ranch in Idaho has had me outdoors my entire life. As a kid I can remember shooting everything that I could that was around the ranch: rock chucks, ground squirrels, and multiple other varmints. If I wasn't at some kind of sports practice, I was hunting waterfowl with my dad. Due to harvesting crops in the fall, I could only rifle hunt elk during the late season. After high school I got into law enforcement and dove head first into archery hunting. I became addicted to bow hunting elk in the rut! Since then I have hunted numerous species with both a rifle and a bow.
About the same time I graduated high school I got into backpacking and fell in love with living out of a pack. I truly enjoy getting into country that takes your breath away and makes you have to pause, thanking God for his creation. There is something uniquely special about waking up from a back country camp, making coffee and watching the sun rise on God's beautiful country. This love for living out of a pack and chasing wild game in remarkable country has led to a desire for quality gear.
Having this passion for difficult hunts has led to a lot of experiences and memories that I will never forget. These memories consist of filling my own tags, but I have even more great memories helping my friends and family fill theirs. Everyone enjoys filling a tag of their own, but true happiness for me is seeing someone else's hard work come to fruition. I enjoy sharing these experiences with people close to me and recently have been blessed with a little boy who I can't wait to share my passion with.
---
Kyle Kamp – Author & Contributor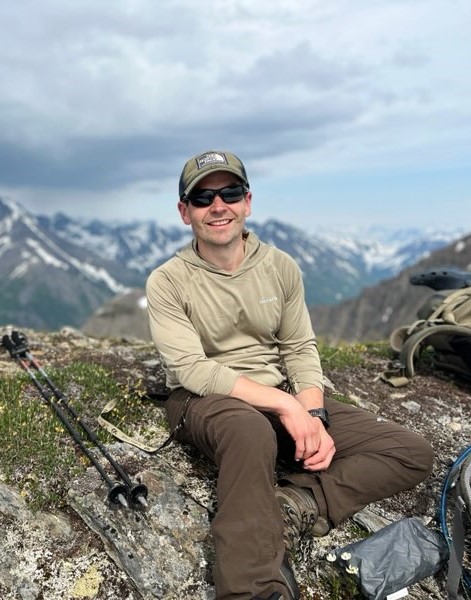 I would probably have been voted "least likely to spend time outdoors as an adult" in high school if the award was up for grabs. I grew up in the Midwest, far from the Rockies we now call home. I had zero experience with doing things like making a fire or sleeping in a tent, much less hunting. In my late teens I was 270 pounds, nearly double what my short frame should've been. On top of that, I found myself in a fair amount of trouble making questionable decisions into my early 20s.
A long series of events led me to some major life changes including losing half of my body weight and moving to the great state of Idaho. Since living there, I discovered the outdoors for the first time and became hooked. I spent several years exploring what the West had to offer with a pack on my back. However, it wasn't until I met a girl (now my wife) that I discovered you could haul a year's worth of lean protein on your back out of the same mountains I'd already been exploring.
Now I thoroughly enjoy spending every opportunity I can in the mountains with the same girl who introduced me to them and our two boys. Through this process I also became a gear junkie, constantly testing and trying what the market has to offer to enhance the time spent in the backcountry. I've taken what I learned in losing half of my body weight to help others prepare for and perform optimally in the mountains through our business – Valley to Peak Nutrition, and continue to be grateful everyday for the opportunities God has provided for us.
---
Brian Drake – Author & Contributor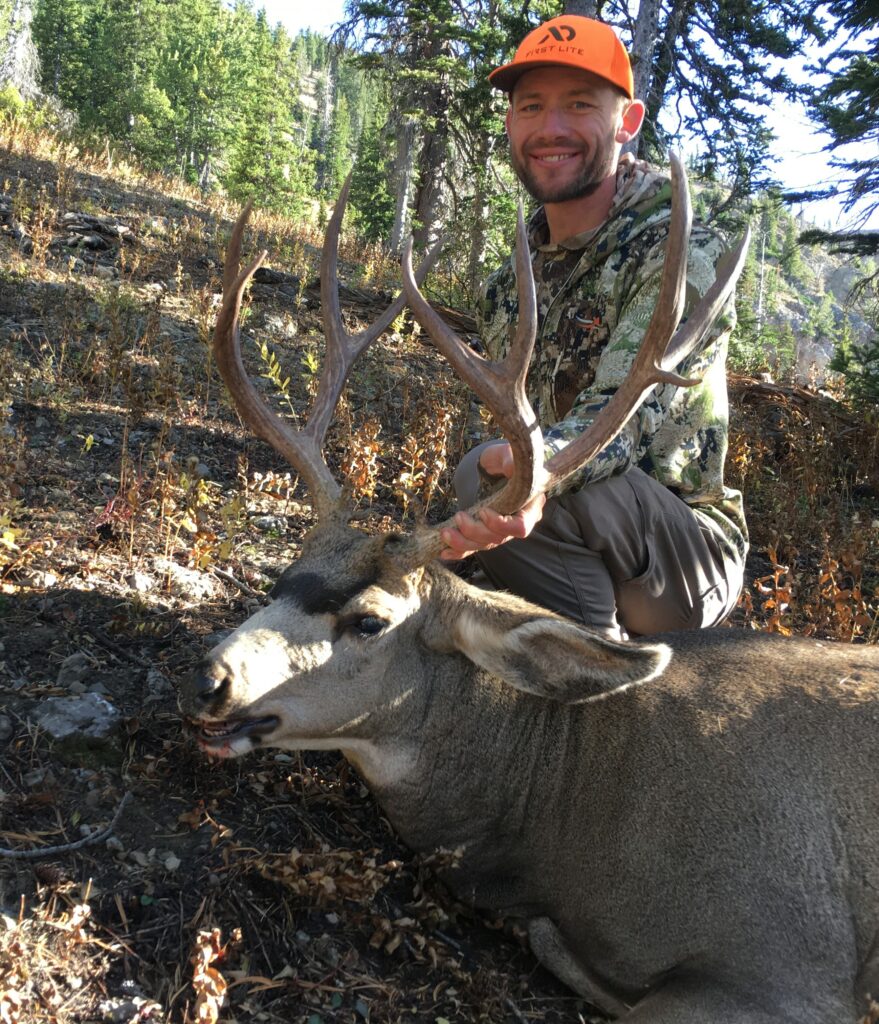 I was fortunate to be born and raised in the Northwest with a wide array of hunting and fishing opportunities at our fingertips. My parents exposed me to the outdoors early and often, and we often recount stories of me trudging uphill through snow at the age of three following my dad on a hunt, spotting a whitetail buck across the canyon on our first successful deer hunt at 7 years old, sitting through bitter cold mornings in the goose blind with my grandfather, and skipping sleep after long bus rides home from football games in order to catch opening morning of pheasant or duck season the next day. Although I didn't know it at the time, those foundational experiences fostered a lifelong passion for hunting and the outdoors that burns stronger than ever today.
I've now called Idaho home for the past 15 years. This state has afforded me many incredible opportunities to carve out my own niche in the hunting world, which typically involves a backpack and a lot of miles from the nearest road. I've been lucky to pursue game in Idaho, Washington, Alaska, California, Wyoming, Colorado, Nevada, and Arizona. Although I grew up a rifle hunter, I'm an opportunist and am always looking for ways to extend my season or create a new opportunity, so give me a tag and I'll gladly pick up a bow, muzzleloader, or atlatl for that matter.
I'm married to my wonderful wife, Chelsea, who is incredibly supportive of my outdoor pursuits. We rely heavily on game meat as our primary protein and proudly share nature's bounty with our friends and family. See you on (or off) the trail!
---
Ryder Young – Author & Contributor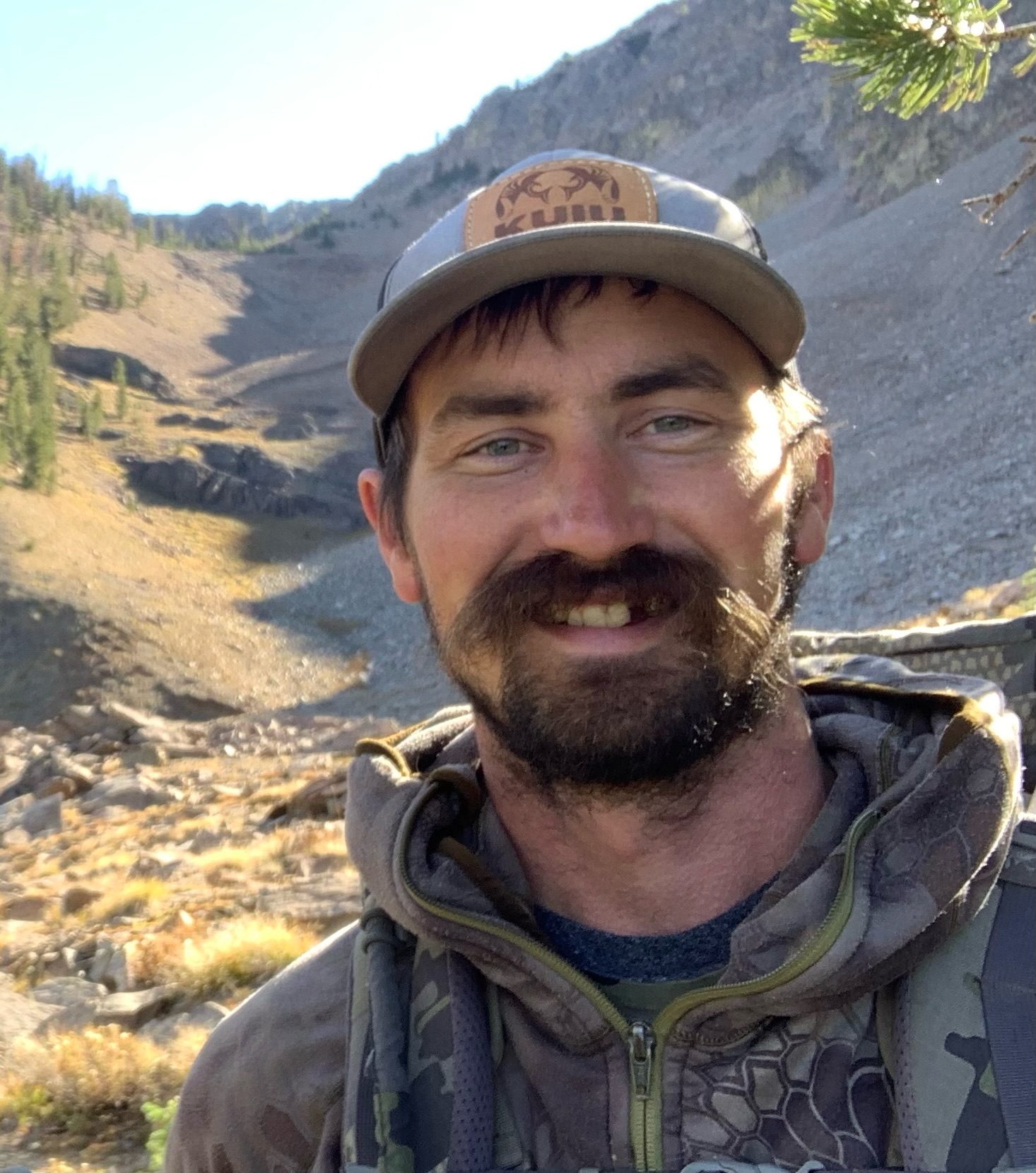 I grew up here in the great state of Idaho and am an avid archery elk and deer hunter. In the big game off-season I enjoy shed hunting as well as calling coyotes. During the winter months you'll find me riding a snowmobile, and in the summer months I typically go to as many bow shoots as I can and hit the hills to scout any chance I can get!