In this Kuhl men's pants review, we are going to look at a couple of great hiking pants in the Kuhl Silencr Rogue pants and the Kuhl Konfidant Air pants. Over the last year I had the chance to test both pairs of Kuhl men's pants both in the field on hiking and hunting trips and around town.
Looking for some gear specifically built for your hunting adventures? Check out our other hunting clothing reviews and our detailed Sitka gear layering system review where we go over an extensive lineup of the options Sitka Gear offers.
The Testing: Kuhl Men's Pants Review
Most folks would consider Kuhl men's pants to be more of a hiking pant, and really they are, but I also wanted to see how they would perform during some of my hunting trips. I was able to test out both the Kuhl Silencr Rogue pants and the Kuhl Konfidant Air pants during my fall hunting trips in addition to summer hiking and use around town. This experience gave me a good range of uses and situations to really get a good feel for how these pants performed in the field.

While I tried just two of Kuhl men's pants, they have a TON of other options that have various features to cover whatever outdoor activity you might be doing.
Kuhl Silencr Rogue Pants Review

The first pair of Kuhl men's pants I tried was the Kuhl Silencr Rogue pants. These offer a unique and exclusive REFLEX material that is super lightweight, durable, and stretchy. This material is also water resistant and has sun protection rated at UPF 50. Because of all these features, I found myself wearing these pants for everything from hiking the trail, around town, at the office, and even to church. They are simply that versatile.
Another nice thing about the Kuhl Silencr pants is that they are offered in both a tapered cut and a standard cut. If you prefer the TAPERED FIT, go with the Silencr Rogue (these are the ones I tried), but if you prefer a more full fit, go with the Silencr, which is the STANDARD FIT. While the Silencr is considered a full fit, it's still a bit more tapered than other Kuhl pants, so this Silencr series of pants is all around more tapered.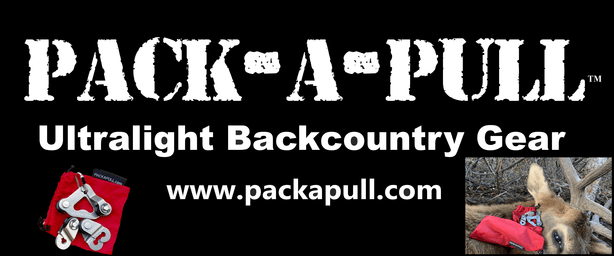 The Fit: Kuhl Silencr Rogue Pants Review
I was a bit nervous about trying the Silencr Rogue pants being that I'm not a fan of skinny jeans, but they actually fit extremely well and I ended up loving the fit. I typically shy away from a true tapered fit in pants, but these ones really grew on me due to their excellent fit, generous stretch, and comfortable material.

I typically wear either a 33 or 34 waist, and the 34 waist in the Kuhl Silencr Rogue pants fit perfectly. The length is also true and they ended up being a very true fit in both waist and length for me.
Features: Kuhl Silencr Rogue Pants Review

It seems that many of the Kuhl men's pants have some unique features, and the Silencr Rogue are no different. They feature a nifty pocket on the side of the leg (for your cell phone) and the unique Kuhl button (pictured below). This button is an interesting snap button that looks more like a standard pants button.
It's kind of a cool concept, but I also found that it didn't always like to stay snapped. Not often, but occasionally, if I bent a certain way or put a little pressure on it the button would pop open. Not a huge deal, but a bit of an annoyance.
Fabric: Kuhl Silencr Rogue Pants Review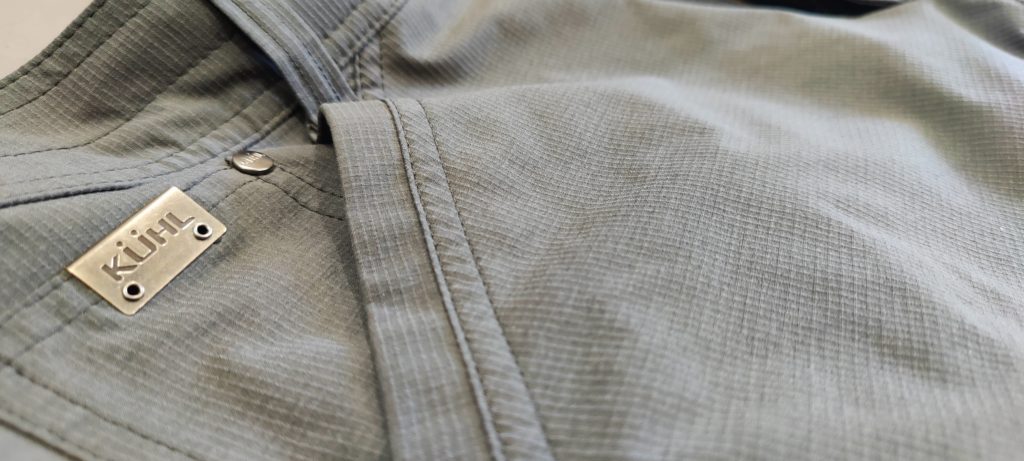 One last thing that was unique about these Kuhl Silencr Rogue pants is the material. These Silencr Rogue pants feature what Kuhl calls their "Reflex" fabric. It is 100% mechanical stretch polyester, so they really move with you well. They are also very lightweight and significantly lighter than the Konfidant Air pants we'll look at next.
I had never worn anything like this Reflex material before, and I really came to love it. It breathes exceptionally well, is stretchy and comfortable, yet is durable and lightweight. After trying different Kuhl pants, this is the fabric I prefer.
Pros & Cons: Kuhl Silencr Rogue Pants Review
The Kuhl Silencr Rogue pants are all-around fantastic hiking pants. Here are a few of the pros and cons I came away with after using them in the field and around town:
Pros:
Super comfortable
Excellent fit
Great pocket configuration
Fantastic material
Cons:
Button came undone at times
Kuhl Konfidant Air Pants Review

The next pair of hiking pants we are looking at in this Kuhl men's pants review is the Kuhl Konfidant Air pants. As with most Kuhl pants, there are a number of things that are very unique about these pants.
The Fit: Kuhl Konfidant Air Pants Review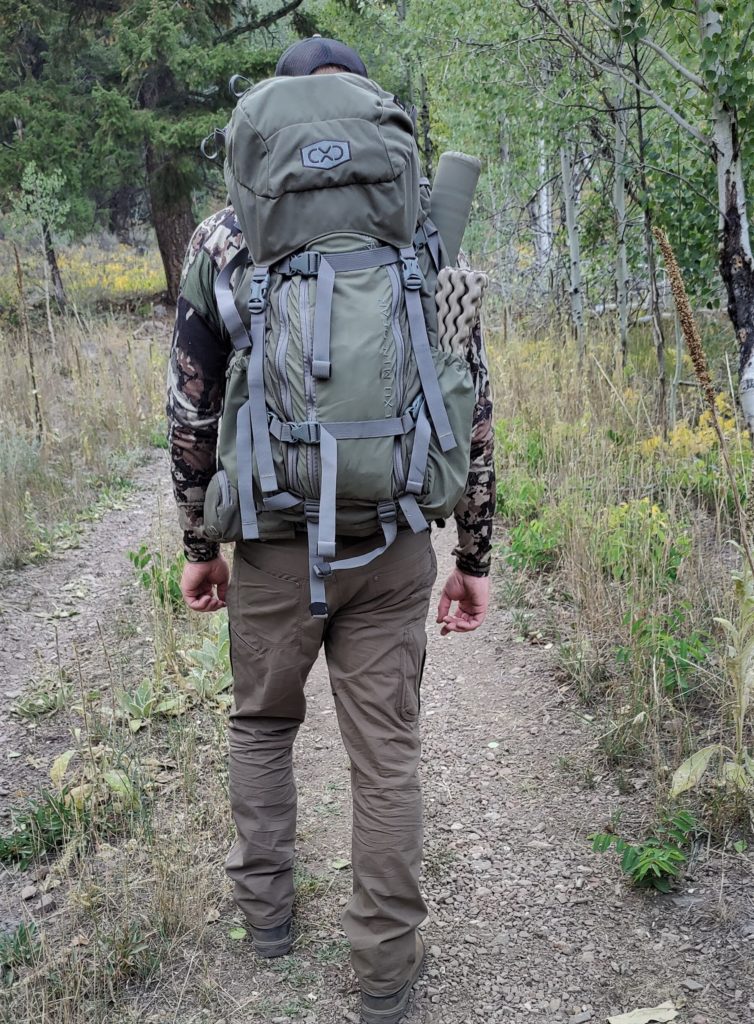 One of the most important things about any piece of clothing is making sure it fits well and is comfortable. The Konfidant Air pant fits significantly different than the Silencr Rogue in that the leg is not nearly as tapered, offering a more traditional cut. Kuhl calls these their KLASSIK FIT, with a full seat and thigh and a slight taper through the leg. For whatever reason, these pants didn't quite fit me as well as the Silencr Rogue, which I was very surprised by. They weren't bad, but not quite as comfortable in the waist and they felt a bit more restrictive. They didn't stretch near as much as the Silencr Rogue either which was very noticeable.
Features: Kuhl Konfidant Air Pants Review

These are unlike any other hiking pants I'd used before as they feature what they call "active venting." What does that mean? These Kuhl Konfidant Air pants have four different sections with built-in venting to aid in keeping you cool. Two of the ventilation ports are on the inside of the thigh about six inches above the knee, and the other two are on the back side of the knee. These four ventilation ports allow for air to move more freely through the pants to help keep you cool during those warm days while hiking.
These pants also feature a whopping 9 pockets of all shapes and sizes. Even with that many pockets, these pants are still very sleek, so they don't feel like they have excessive pockets. The pockets are mesh-lined to aid in their breathability as well. While I love all the pockets, I found the primary hand pockets to be too shallow and left me wishing they were deeper to hold things like my cell phone. Not a deal breaker, but could be better.
Fabric: Kuhl Konfidant Air Pants Review
The Kuhl Konfidant Air pants also feature their ENDURO fabric, which consists of 68% cotton, 28% nylon, and 3% spandex. I will say that it is a unique feeling fabric that reminds me more of casual slacks than your typical hiking pants. It is a thicker fabric than I expected it to be given that it is designed with the vents to be used in warm weather. The ENDURO fabric also gives you UPF 50 sun protection, which is a welcomed feature when on the trail.

To my surprise, I found these pants to be warmer than the Silencr Rogue, even with the above mentioned 4 ventilation ports. I believe this is primarily due to the 68% cotton as cotton does not breath as well as the polyester used in the Reflex material. I really expected these pants to be better in the heat than the Silencr Rogue pants, but the reverse ended up being true. These Kuhl Konfidant Air pants just have a more robust feel to them, and the material doesn't stretch or breathe quite as well. That's not necessarily a bad thing as I ended up using them for hikes in cool weather, and they are great for that.
Pros & Cons: Kuhl Konfidant Air Pants Review
After testing the Kuhl Konfidant Air pants over the course of the summer and into the fall on hiking and hunting trips, I came away with a number of pros and cons on them. Depending on your needs, these pants might just be what you are looking for, or they might not quite fit the bill:
Pros:
Lots of pockets
Durable
4 ventilation ports
Relaxed fit in the legs
UPF 50 sun protection
Cons
Shallow hand pockets
Not as breathable as I'd hoped
Not the best fit for me
Conclusion: Kuhl Men's Pants Review
Clothing is a tough thing to review when it comes to fit. However, I can say that both of these Kuhl men's pants offer some unique features and very innovative designs. I absolutely love the Silencr Rogue pants and wear them all the time for everything from hiking to church on Sunday. I like but don't love the fit of the Konfidant Air, but still wear them frequently on hikes, and really like the unique ventilation they provide.
Subscribe to Backwoods Pursuit to get Your FREE Backcountry Gear Worksheet!!!
Dial in your gear list, calculate your pack weight, and lighten up your pack with this handy tool!