During our testing for this First Lite Wick review, we specifically looked at the 37.5 Technology and if it really works. We had the chance to really put it to the test. So is it really worth all the hype? I spent many weekends during my younger years tromping around the mountains of southern Idaho chasing deer and elk in good ol' cotton, flannel, and jeans. My outer layer for colder hunts was an extremely heavy (and not very warm) army surplus coat that wasn't even waterproof. Any inclement weather usually meant our day on the mountain would soon be over after our clothing was soaked through.
Despite the inadequacies of my gear in the 1990s, my family managed to consistently fill a lot of tags with some nice headgear to boot. A couple decades later, I look back wondering how many more tags we would have filled if we could have stayed out in the field longer on some of those cold, wet, windy days. Back then I just thought, "That's the way it is." I never would have dreamed of the advances in technology in today's hunting clothing.
Make sure to check out our other gear reviews and the Backwoods Pursuit YouTube Channel to help you decide what gear will help you stay out in the field longer!

Enter First Lite and 37.5 Technology. Founded in 2007, First Lite has long been an industry leader in hunting apparel with a particular specialty of merino wool products. After First Lite and 37.5 teamed up several years back, the partnership has blossomed and 37.5 is incorporated into a large portion of First Lite's current offerings. For this First Lite Wick Review we had the opportunity to test out the First Lite Wick 150 Quarter Zip in a variety of temperature ranges to see how it performs.
37.5 Technology Review – How it Works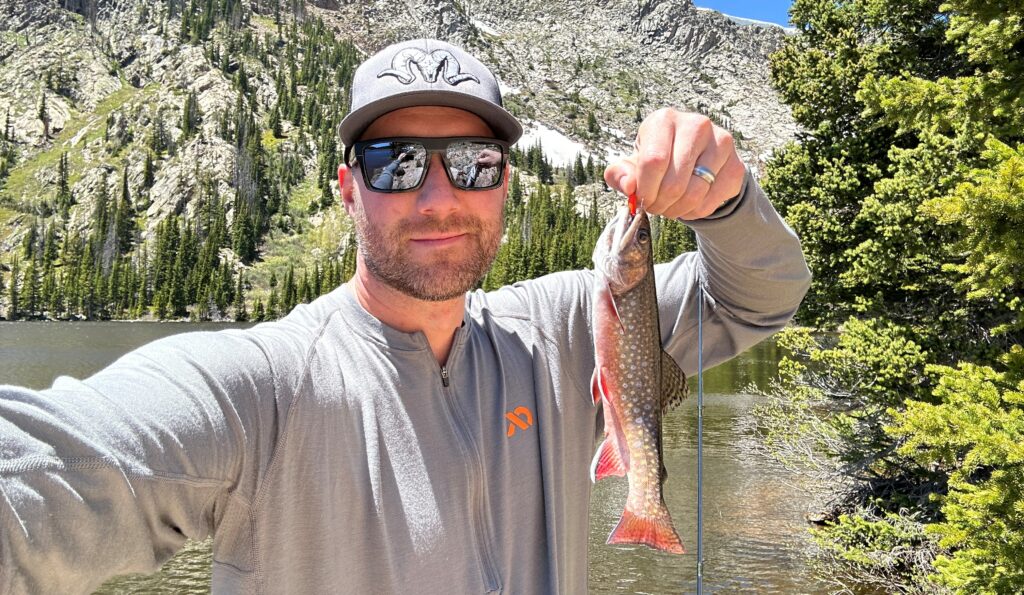 Before diving into the details of the First Lite Wick 150 Quarter Zip, I was interested in better understanding the technology behind 37.5 and why it works so well. The overall concept is quite simple – pair merino wool's moisture wicking and odor eliminating capabilities with 37.5 Technology's ability to help your body naturally regulate its temperature by using fabric that keeps you cool when it is hot and warm when it is cold, and you get clothing that's pretty epic for pursuing the backwoods.
The technology behind 37.5 is not quite as simple as it may sound. 37.5 Technology was first "discovered" in 1992 by a PhD taking a volcanic sand bath in Japan on Mt. Aso. If you are like me, I had no idea what that even meant and had to do some research. Mt. Aso is the largest active volcano in Japan. The hot water beneath the surface heats up the sand. Bury yourself in the sand with a temperature range of about 122-131 degrees, and you can take a toasty "sand bath." The suggested health benefits are that the heat makes you sweat, which then expels toxins and inflammatory/pain-causing substances from the body.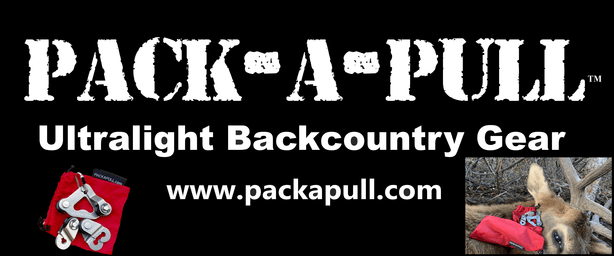 The warm sand promotes blood circulation, supposedly leaving you refreshed. Circling back to 37.5's roots, the PhD found that the volcanic sand removed sweat vapor so quickly that it continually cooled him via sweat evaporation. This evaporation helps remove sweat vapor before it turns to liquid which equals better control of retained body heat via evaporative cooling technology. Check out more information here. It is truly fascinating!

The Testing: 37.5 Technology Review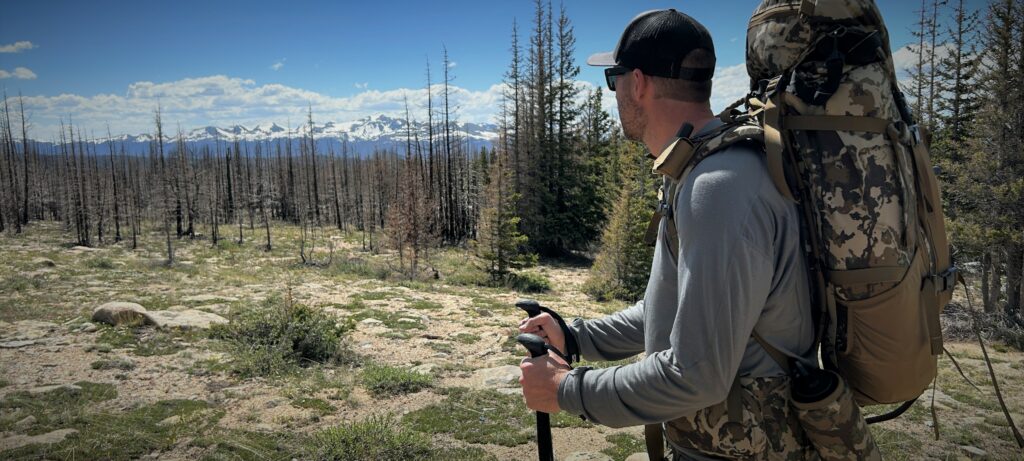 This ultralight base layer is intended for next-to-skin use. I used the First Lite Wick Quarter Zip shirt as my base layer on a variety of backpacking, fishing, and hunting trips from April through November in Idaho and Colorado. Throughout my testing, temperatures ranged from as high as 80 degrees during summer backpacking and September archery, to as low as -12 during rifle season in mid-November in Colorado.
All in, I have spent right about 35 days in the outdoors in varying conditions putting the First Lite Wick shirt with 37.5 technology to the test. As expected during warmer summer and fall temperatures, I wore the Wick as my stand-alone layer. Later into the season, I added layers accordingly with the Wick still as my base-layer.

The Specs: 37.5 Technology Review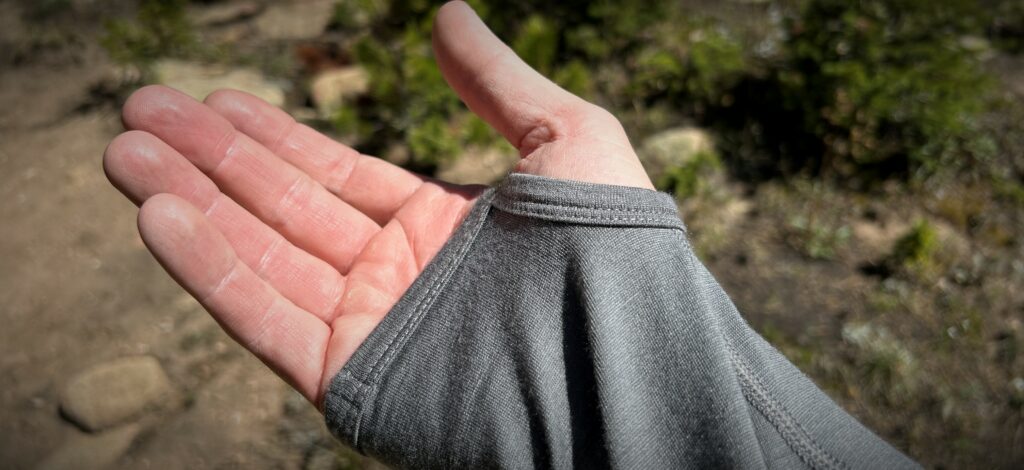 The First Lite Wick 150 shirt combines merino wool with the 37.5 "activated" nylon fibers which creates an awesome fabric that performs incredibly well to resist odor, minimize drying time, and wick moisture away from skin. On the sleeve, the Wick 150 has an ergonomic cuff with thumb loops that come in especially handy when adding layers over the top.

At a scant nine ounces, the 65% Merino / 33% 37.5 Nylon / 2% Spandex combination gives it a slight amount of stretch. The mesh vent panels in the armpits help maximize ventilation on hot days. The First Lite Wick 150 quarter zip shirt has an athletic cut which is one of my favorite aspects of this piece. This cut style lends itself well to my body type of 6'4" and 215 pounds.
Over the years, I've used other big-name brands where my sleeves ride up when I draw my bow, or my shirt comes un-tucked if I stretch skyward. While I am sure it is not for everyone, I feel that First Lite has perfected the "shooters cut" of generous sleeve and torso length. The Wick 150 is also offered in the First Lite Wick Hoody, the Wick Crew, or the Wick Short Sleeve Crew if the quarter zip isn't your style.

Comfort Range: First Lite Wick Review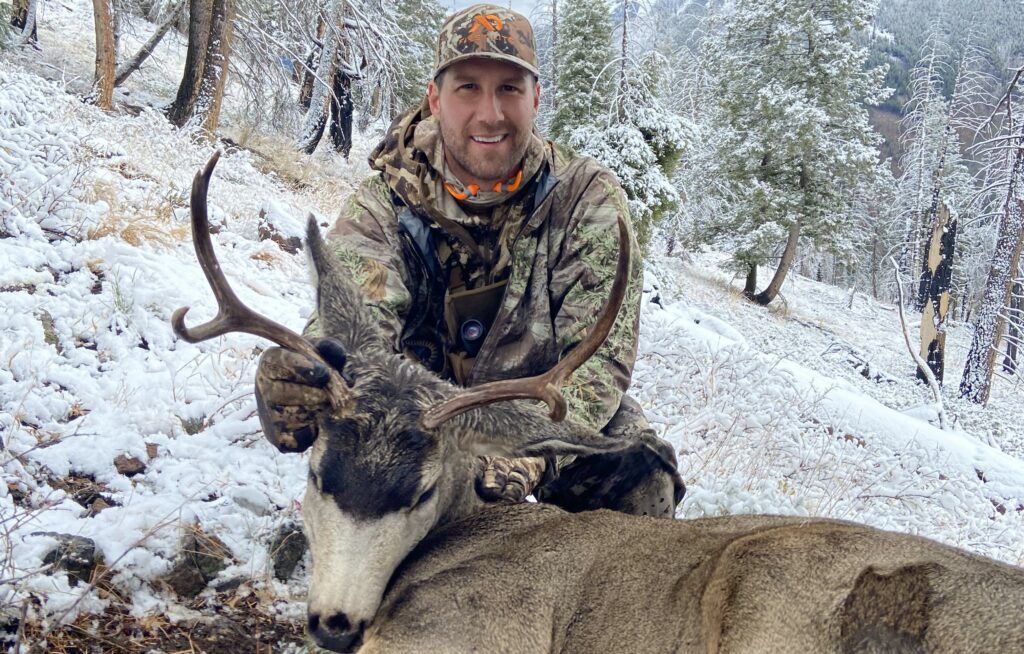 I found that when temps dipped below 50 degrees, I needed to add another layer if I was not actively hiking in the Wick 150. I tend to run a little bit on the cold side, so I would venture to guess the temperature range of this piece will vary based on the individual. On warmer days, I found the Wick dries incredibly quickly. The mild scent of the merino wool within this piece becomes subtly noticeable when burning the boot leather and working up a sweat. It dries out very quickly, however, and the Wick has become my "go to" base layer.
Warm or cold, First Lite and 37.5 have a wide variety of offerings for their layering kit to keep you comfortable as temperatures fluctuate. Check out First Lite's offerings here, or take a look at 37.5 partners in active, outdoor, work wear, and lifestyle gear here.

The Results: 37.5 Technology Review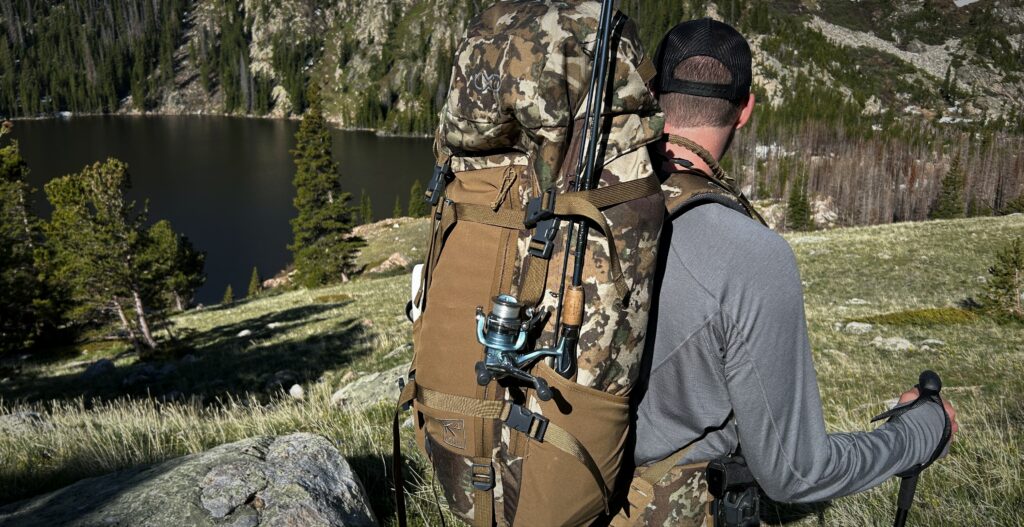 It is safe to say, I am a firm believer in the benefits of merino wool paired with 37.5 technology. Case in point – for one of my September archery backpacking outings I spent five days in the backcountry with the First Lite Wick 150 as my ONLY base layer on the trip. The initial hike in was over 2,000 vertical feet of elevation gained and took over 5 hours.
Needless to say, I was doing a lot of sweating. The First Lite Wick 150 performed flawlessly, and it did not have a hint of "B-O" that night. Fast forward a couple of days, and my hunting buddy was changing out his shirt due to the smell. Another value add for me is not having to pack the extra weight of an additional shirt on extended backcountry outings. On that trip we ended up hiking north of 20 miles and did over 7,000 feet in elevation gain and loss in the Colorado backcountry. After the trip, the Wick 150 did not have any smell at all!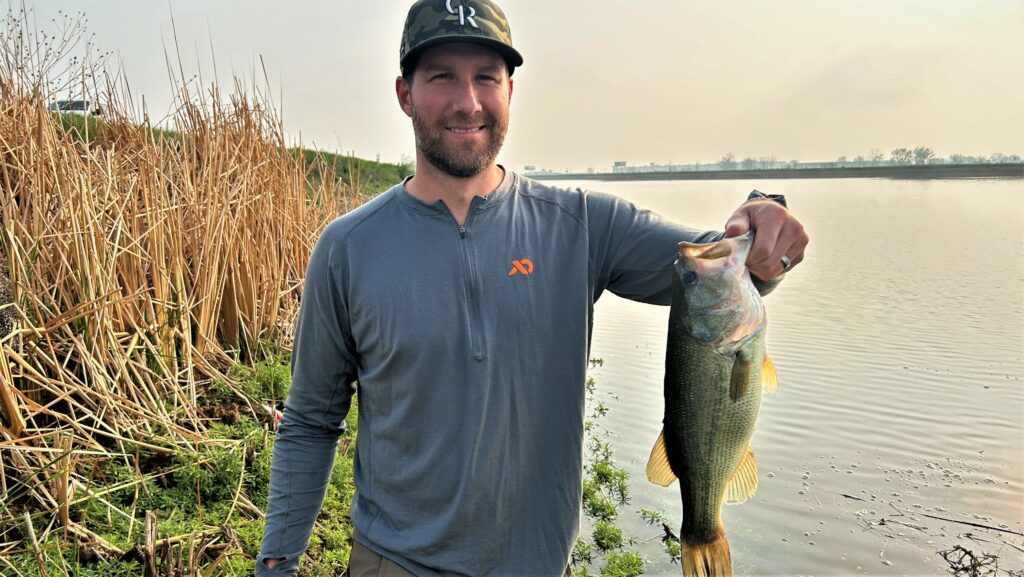 On several other notable outings, I wore the Wick 150 to dip a line at my local fishing pond. After several
hours of nonstop, bent-rod action, I repeatedly wiped my hands on the shirt after catching and releasing
a pile of hungry bass. The dreaded fish "slime" was slightly visible on the shirt, but despite this, the smell was not noticeable. Compared to when I have worn cotton shirts in the past while fishing, I was very impressed that the shirt did not smell like a rotten fish. 37.5 technology paired with merino wool is truly amazing and this shirt has quickly become my go-to option for anything outdoors!
Durability: First Lite Wick Review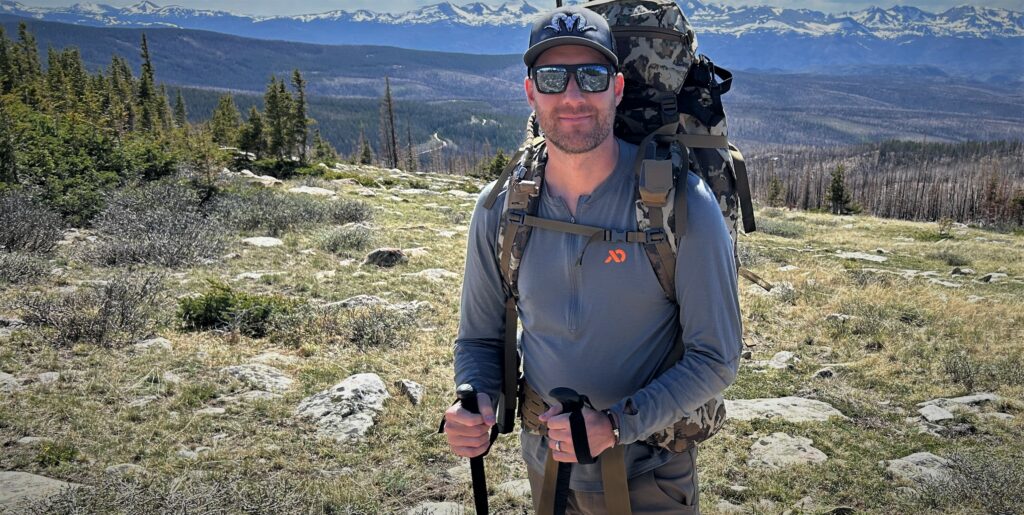 I am a full season into using the First Lite Wick 150 QZ and have not had any durability issues to speak of. First
Lite does offer a "Practical Lifespan" warranty, defined as the "customary wearable life of the product." As with any piece of clothing that is heavily used, it won't last forever, but can be warrantied if it has a manufacturer's defect or if the failure is not simply due to regular wear and tear.
Conclusion: 37.5 Technology Review
37.5 has a wide variety of active and outdoor performance clothing. Aside from First Lite, I'd bet you
didn't know that 37.5 has a bunch of elite partners like Salomon, Duluth Trading Co., Abacus, and Trek,
to name a few. From hiking, biking, yoga, marathon running, and tactical gear, 37.5 technology
has a value add for active people everywhere, regardless of your specific passion.
For me, the proof is in the pudding, and I was thoroughly impressed with 37.5 technology's ability to help
naturally regulate body temperature while merino wool eliminates pesky odors. After putting the First Lite Wick 150 Quarter Zip to the test in a wide variety of temperatures and uses, this piece will now be a regular
part of my attire every time I head outdoors.
Subscribe to Backwoods Pursuit to get Your FREE Backcountry Gear Worksheet!!!
Dial in your gear list, calculate your pack weight, and lighten up your pack with this handy tool!