Updated 2019 Nemo Hornet 2P Review
In 2019 the updated Nemo Hornet 2P tent was released. This redesign set out to take care of some of the issues I noted my previous Nemo Hornet 2p review that plagued the previous version of the Hornet 2p.
The Nemo Hornet 2p is an ultra-light backpacking tent that comes in at just over 2lbs with a double wall, dual entry, double vestibule tent and floor. You get the same great quality from Nemo, and the same great waterproofing with the exterior of the fly being silicone treated and the underside being polyurethane treated. This gives you great protection from the weather. Take a look at the 2019 Nemo Hornet 2p Review video at the bottom of the page to see the updates for yourself.
Check out my article on Selecting a Backpacking Tent to see the different things you may want to consider when selecting a backpacking tent. In our full backpacking tent review where we look at a bunch of ultralight backpacking tents.

Previous Nemo Hornet 2P Review: Issues Noted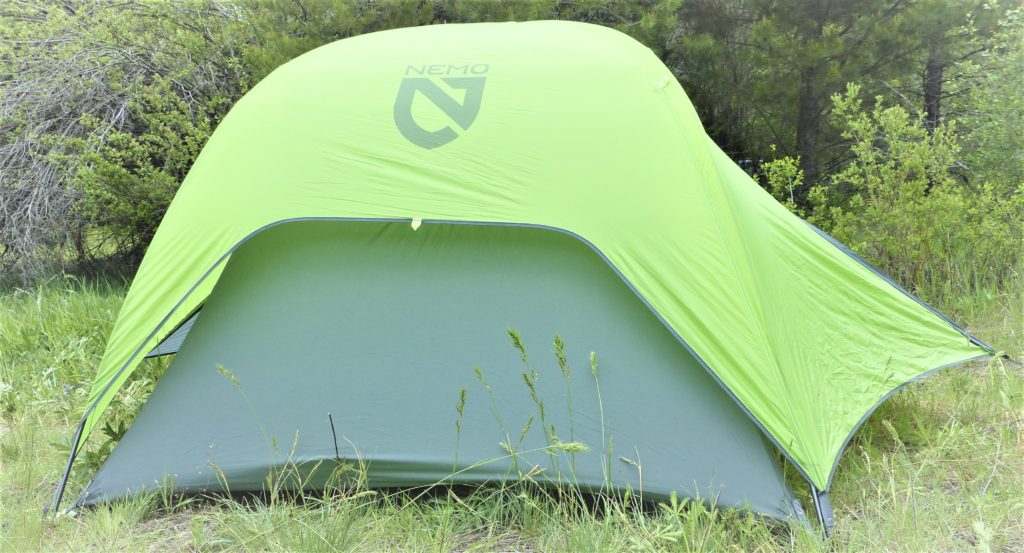 For a full review of the previous version of the Nemo Hornet 2P, see my review here. You'll note that several design features presented problems for me personally. Some of those issues were:
Interior space minimized due to wall angles
Length reduced drastically by wall angles
Volumizing clips didn't help all that much
Tent wall at head is a single wall, prone to sag in wet weather
Foot of the tent had severe wall angle – sleeping bag touched, reduced usable space.
2019 Nemo Hornet 2P Review: The Updates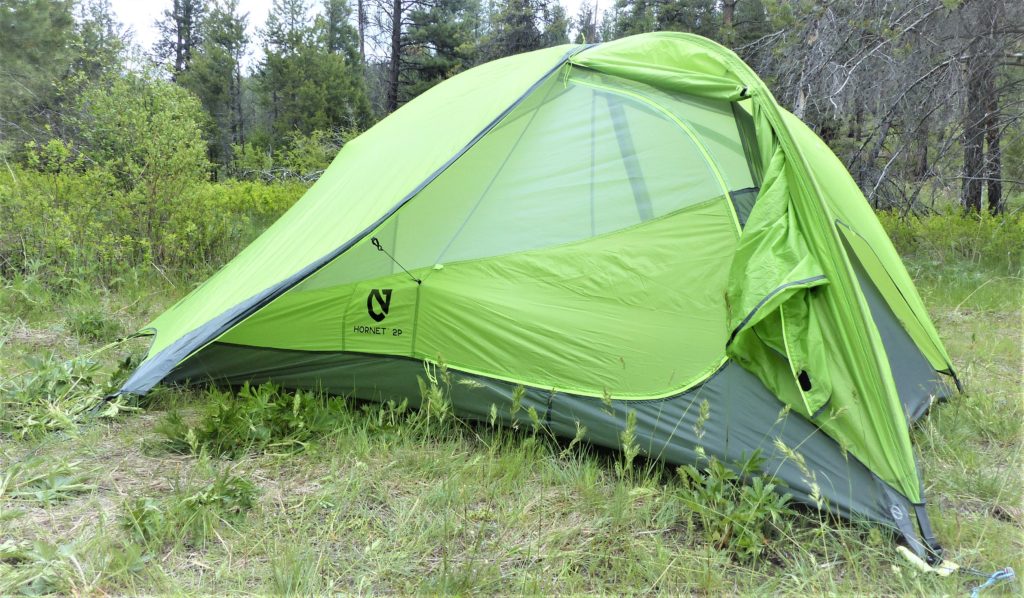 What changed with the new 2019 Nemo Hornet 2p? Well, Nemo listened to the complaints and created some new features that addresses those issues.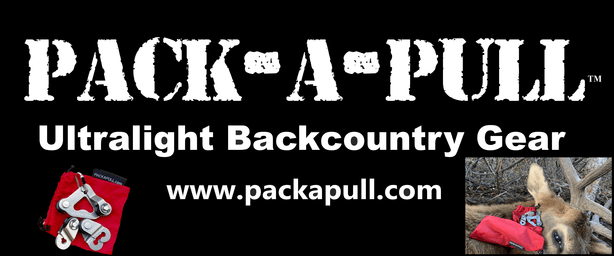 Triangulated volumizing guy outs and struts (foot of tent)
Flybar volumizing pole clips
Volumizing guy outs
Color coated DAC Featherlight poles
White mesh for privacy, black mesh for stargazing
Of these updates, the Flybar volumizing clips and the volumizing guy out struts stood out the most. The combination of those two additions really helped the interior space you get with the Nemo Hornet 2p tent. The color coated poles is a nice touch as well which simplified setup of the tent even more. It was already easy, but these made it even easier!
Nemo Hornet 2p Review: 2019 Triangulated volumizing guy outs and struts

The volumizing guy outs and struts in the 2019 Nemo Hornet 2p make a big difference in creating more usable length in the 2019 Hornet 2p. This was a HUGE issue for me in the previous model, so I was really excited to see this update. At 5'11" both my head and feet were touching the tent wall, making it nearly impossible for my bag or head not to experience condensation. With this update, it really helps that issue. I was able to lay out my bag and pad without either my head or feet touching the tent walls.
After testing this 2019 model for this Nemo Hornet 2p review update, I still wouldn't recommend the Hornet 2p for taller folks as I didn't have much excess space. I'd say you'd be fine at around 6'3″ and under, but over that and you'd likely have the same condensation issue of the previous Hornet 2p model or need to sleep diagonally in the tent.
2019 Nemo Hornet 2p Review: Flybar volumizing pole clips

I was intrigued to see how much extra space these Flybar Volumizing Pole Clips actually gave the 2019 Nemo Hornet 2p. After using this tent, the 10% increase in interior volume is certainly noticed. You get a little more head space and the side wall angles are improved a bit as well. With no increase in total weight, this update is huge win! Not a massive increase in space, but it certainly does help. I'd give it a big thumbs up.
2019 Nemo Hornet 2p Review: Flybar volumizing guy outs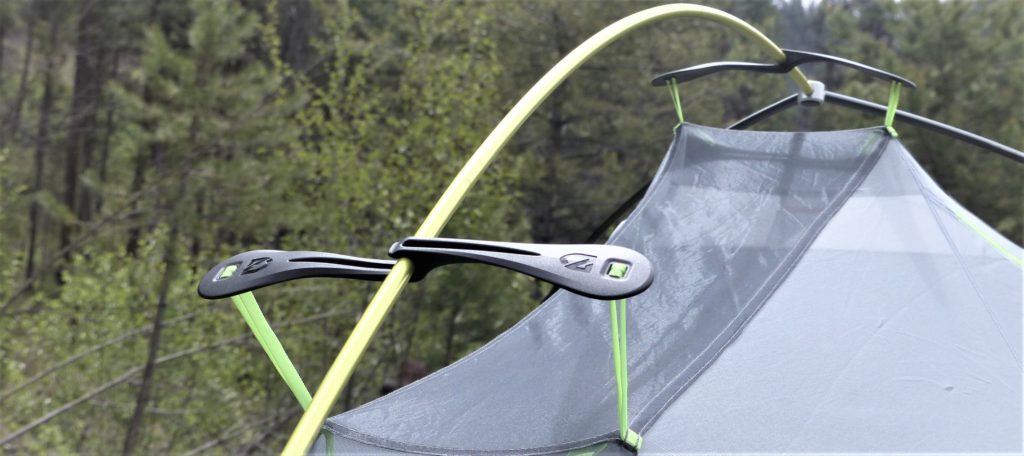 I found the voluming guy outs that clip to the rain fly to be more effective on the 2019 Nemo Horent 2P. In the previous model, they really didn't do much, but these are much better. They do increase the interior volume and usable space.
Color Coated DAC Featherlight Poles

Also new for 2019 the Nemo Hornet 2p comes with color coated DAC Featherlight poles. This helped make this tent an absolute breeze to set up. While not a huge thing, sometimes it's these simple improvements that are really nice.
Nemo Hornet 2p Review: New Mesh colors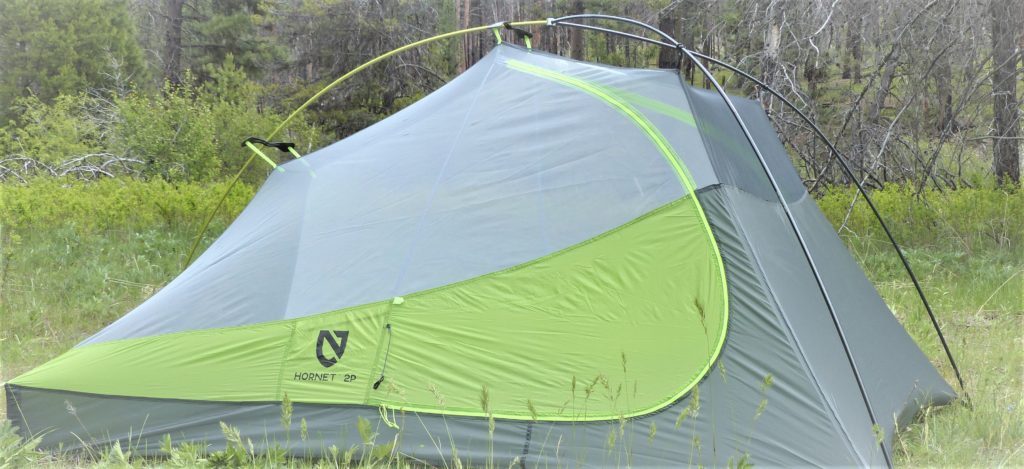 Nemo Hornet 2p Review: What Could Still Be Improved
The updated Nemo Hornet 2p is much improved. However, I'd still like to see a way to guy out the single wall portion at the head of the tent. This part is still susceptible to sagging in wet conditions. If there was a guy out point (or two), or a way to clip it to the rain fly, that would significantly improve the interior space, as well as provide your head more protection. The other benefit to doing this would make this tent usable for taller folks as well. To me, this would be well worth the ounce or two it would take to add this feature.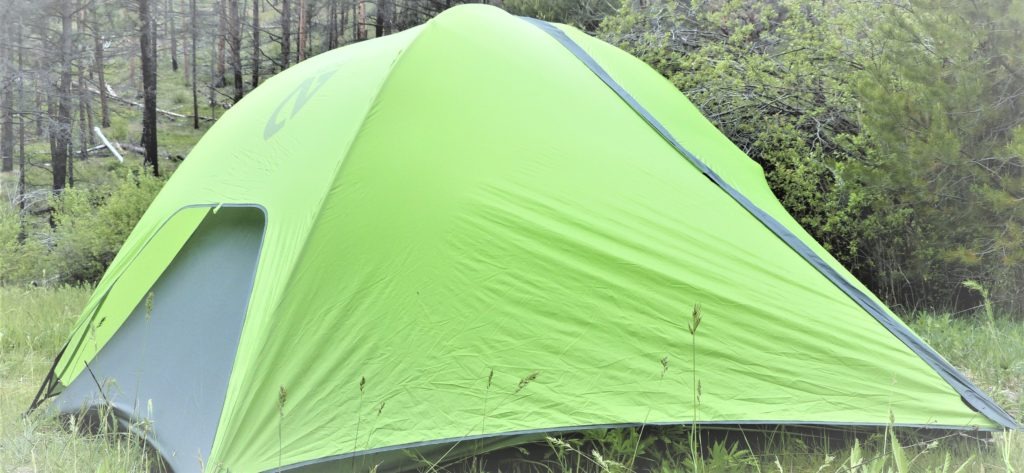 2019 Nemo Hornet 2p Specs Chart
Here's a quick rundown of the specs for the new 2019 Nemo Hornet 2p tent after the updates.
Conclusion
At the end of the day, the updated Nemo Hornet 2p was a big improvement over the previous version. The triangulated stays, volumizing guy outs, and volumizing pole clips all improved the livability and interior space. Being a double wall, dual entry, double vestibule tent coming in at just over 2lbs, you get a lot of features. The updated Nemo Hornet 2p is still REALLY SMALL for two full sized adults. Unless it was your significant other, I probably wouldn't recommend it for two.
See the updates to the 2019 Nemo Hornet!
Subscribe to Backwoods Pursuit to get our FREE Backcountry Gear Worksheet!!!
Dial in your gear list, calculate your pack weight, and lighten up your pack with this handy tool!