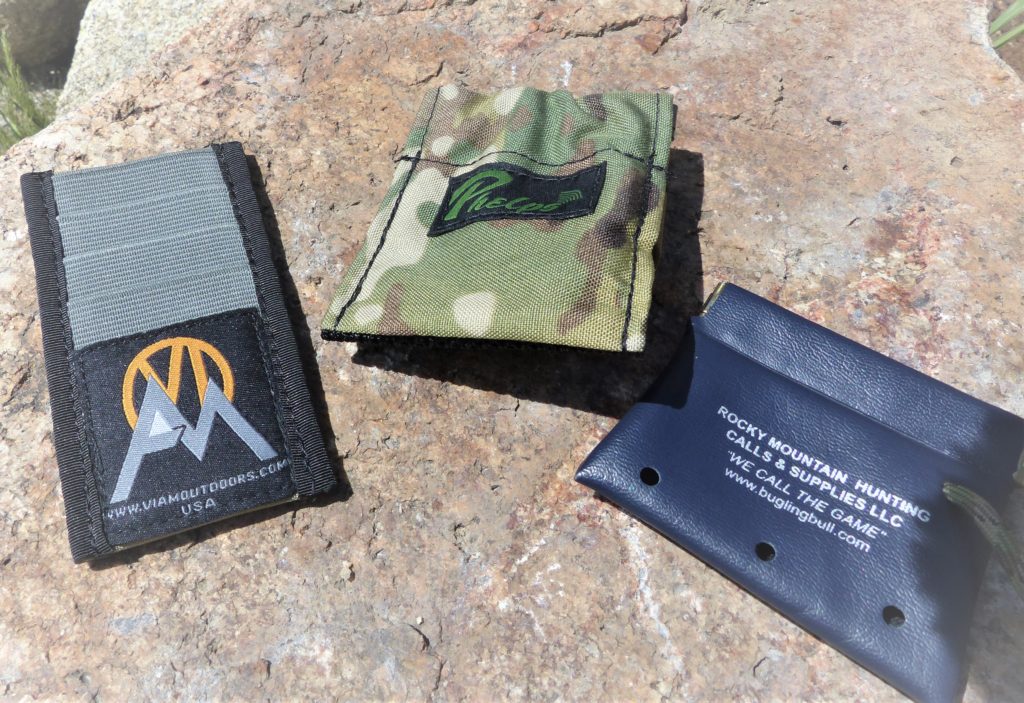 Diaphragm Elk Call Holders: Is there a difference?
Diaphragm elk call holders have come a long way in recent years. Keeping your elk calls protected while in the field can be a challenge. Elk call holders should keep your calls clean, however, a case that will keep the dirt out may not allow your diaphragm elk call to dry between uses, which reduces their life span. Storing them in your pocket can be effective, but could bend the frame of the calls. This can cause the latex stretch to change, which you don't want.
We are going to look at a couple elk call holder options that I've found to be effective in recent years that allows your calls to dry, while also keeping them protected from the unwanted elements.
Make sure to check out our elk call review series where we review and demonstrate 21 different diaphragm elk calls, external reed calls, and bugle tubes! All the demonstration videos are on the Backwoods Pursuit YouTube Channel as well!

Want ALL the details and info on ALL the elk calls we tested in this review series? Download our comprehensive spreadsheet with our notes on each and every call. This will help you easily find the call that best fits what you are looking for! Become a Backwoods Pursuit Insider (TOTALLY FREE!) and get access to this and much more in our Backcountry Library. IT'S FREE!!
Rocky Mountain Game Calls Diaphragm Call Pouch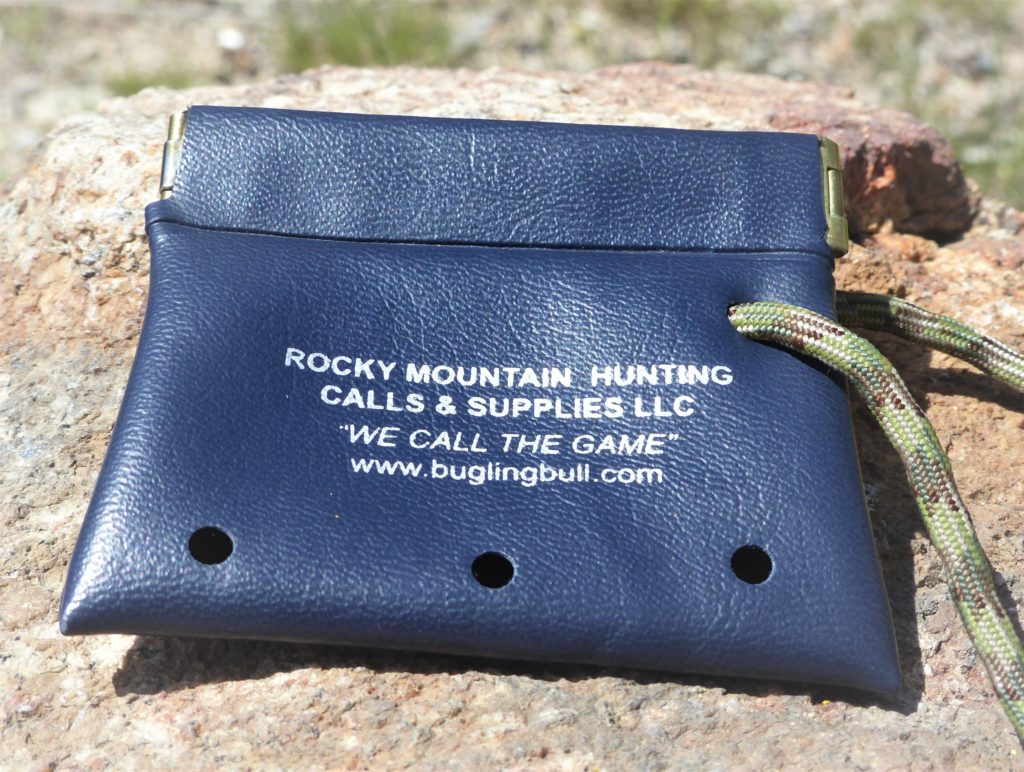 I've used the Rocky Mountain Diaphragm elk call holders for several years now, and with great success.  It excels at keeping your calls protected from dirt.  The included para-cord allows you a lot of flexibility to loop it around your bino harness, belt loop, or wherever you find most useful for you. I found that tying it to my vertical strap on my bino harness worked really well. I then tuck the case itself in the elastic part on the top of my Alaska Guide Creations bino harness.  It is made of vinyl, so the material doesn't breathe at all.  It's tough, durable, and protects your calls well, but I'd prefer a more breathable material.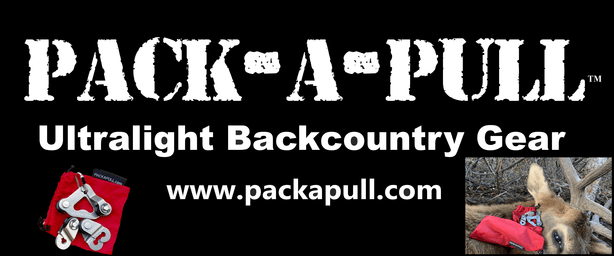 My primary complaint with the Rocky Mountain Game Calls elk diaphragm call holder is that, while it does have three holes to vent the calls, it takes a while for them to dry. I wish there were more holes to allow more air flow. This can easily be solved by cutting a few holes in it yourself.
Phelps Game Calls Squeeze Diaphragm Call Pouch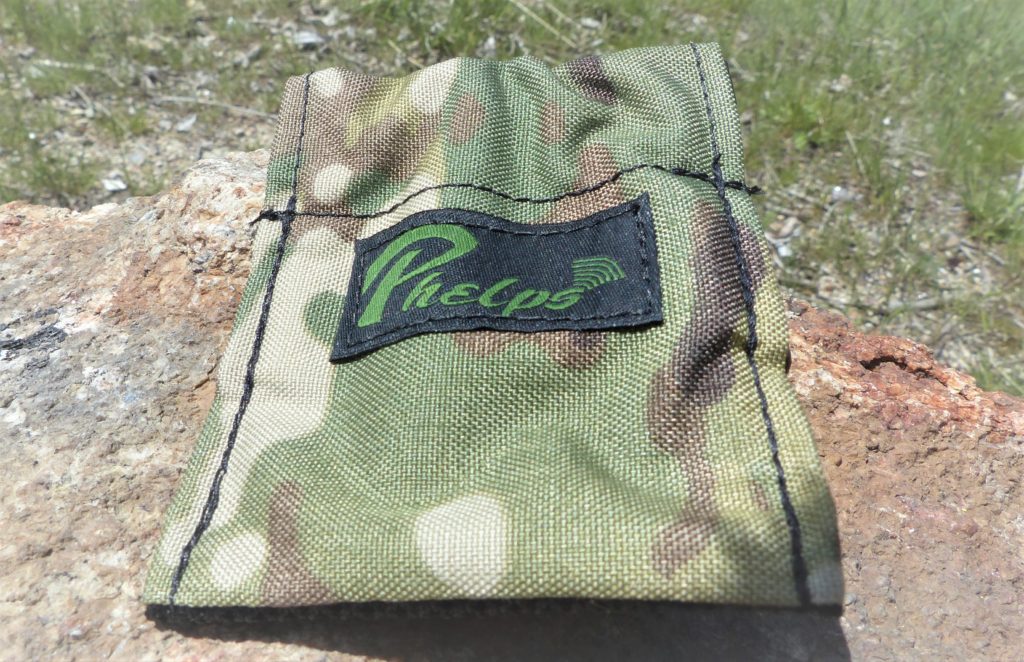 The Phelps Game Calls Squeeze Diaphragm Call Pouch is a very similar shape as the Rocky Mountain elk call holders, but it's made of cordura. It has a mesh backing, and a Velcro strap where you can attach it to your bino or pack harness.  It is also a little bit bigger than the Rocky Mountain version.  This could be a good or bad thing depending on how many diaphragm elk calls you like to take into the field.  I'll be testing the Phelps Squeeze Call Pouch out this year, but my initial thoughts are that I do like the design, the cordura material, and the mesh backing.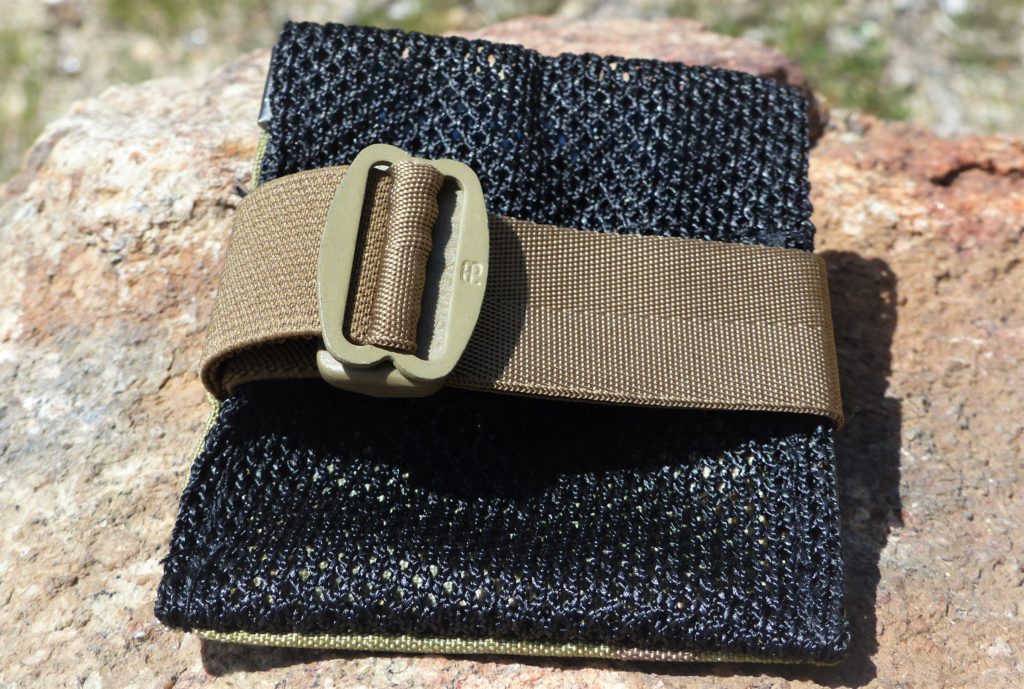 The mesh backing will be the part of these elk call holders that is against your body, so dust and dirt should be kept out very well.  Obviously, the balance with breathablility and keeping dirt out can be a challenge, but I think this will be a fantastic elk call holder.
VIAM Outdoors Bighorn Reed Stash Diaphragm Elk Call Holders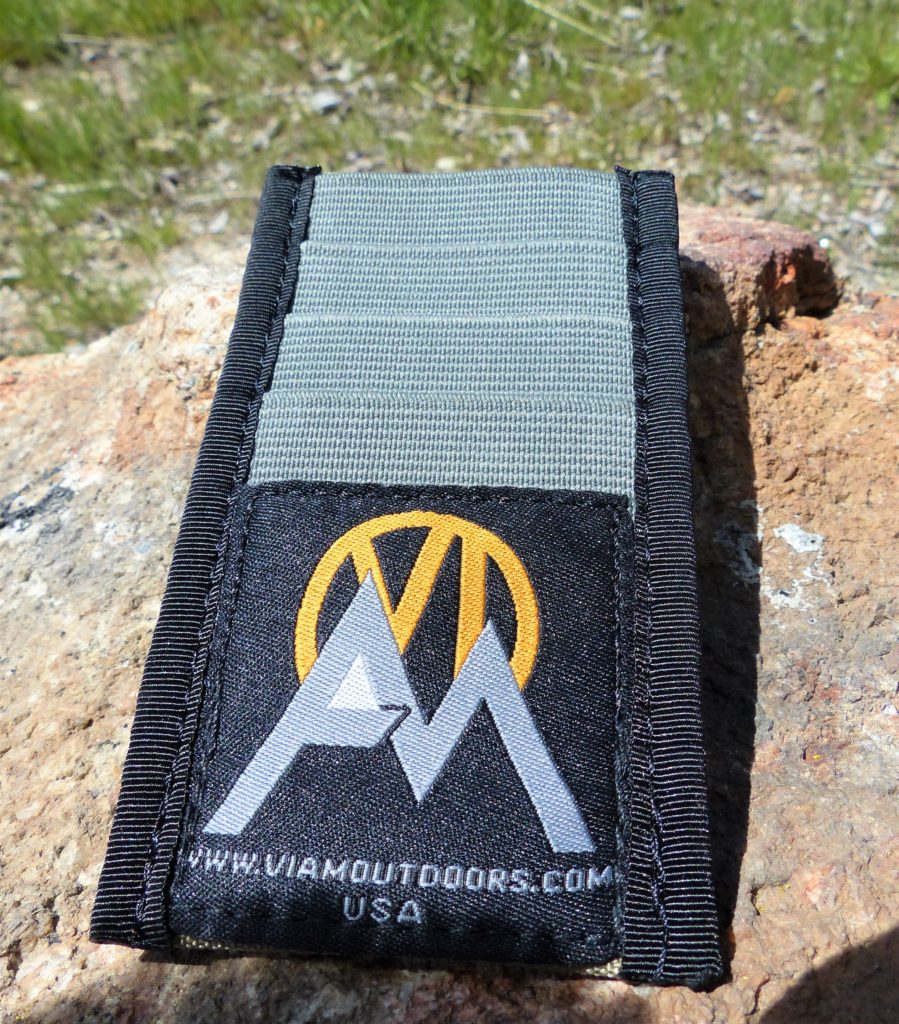 Brand new for this year, VIAM Outdoors came out with a brand new diaphragm elk call holders; the VIAM Outdoors Bighorn Reed Stash.  This is a very different style than the other two in that it is not fully enclosed.  The design stacks the calls vertically, where you slide each call in its own separate slot held in by elastic.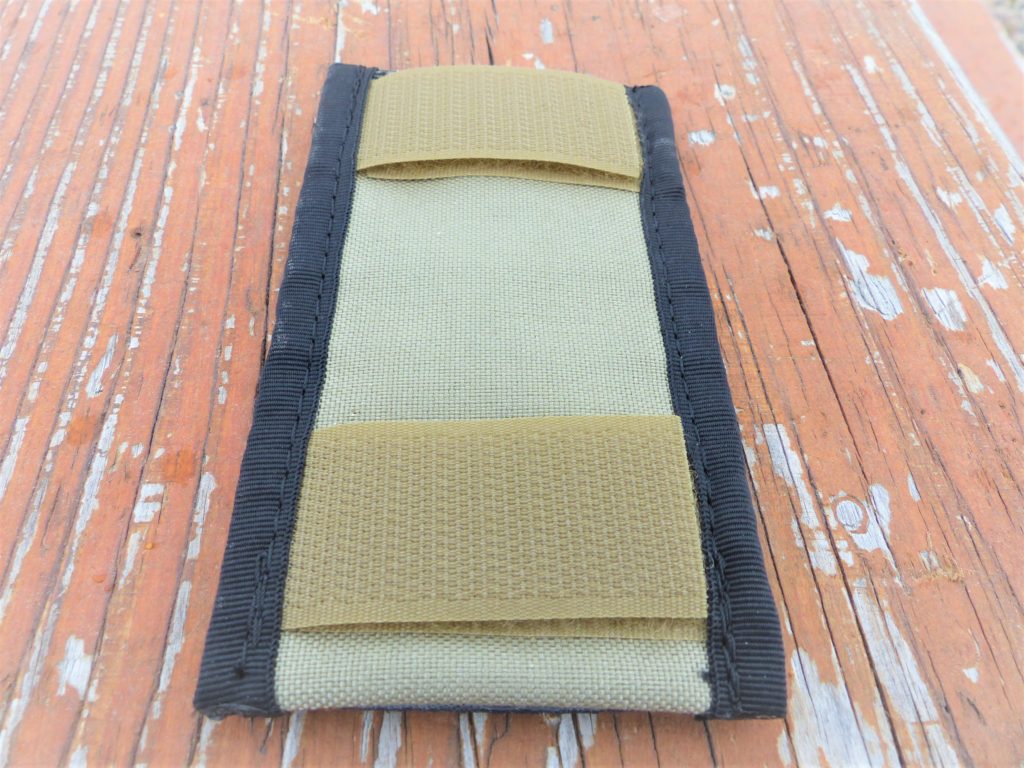 The VIAM Outdoors Bighorn Reed Stash then attaches to your backpack via two Velcro straps. This allows you the quickest and easiest access to your diaphragm elk calls of the four here. One downside is that your calls could be more susceptible to dust or dirt. That's the price you pay for the convenience of having them right there for quick, easy access. The VIAM Outdoors Bighorn has a limitation of only 5 diaphragm elk calls. Ifthat's not enough for your needs, you may want to consider one of the others.
Plastic Case Diaphragm Elk Call Holders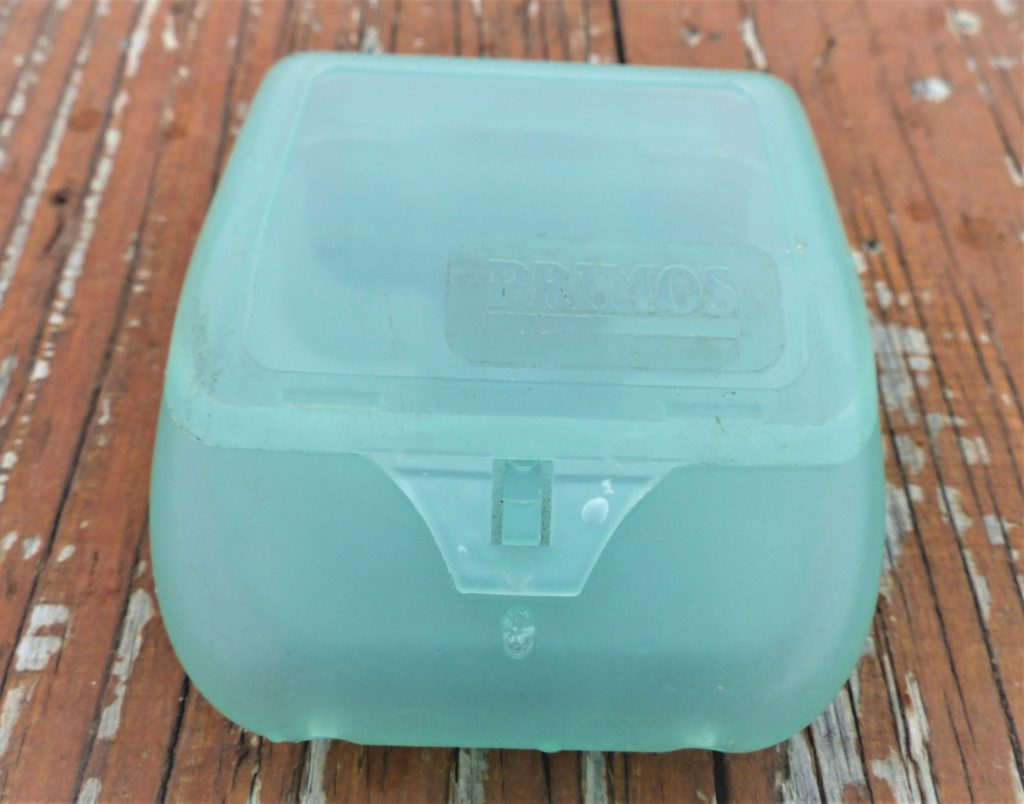 A fourth style that has long been used is the plastic hard case elk call holders.  A plastic hard case gives you the most protection for your calls, however, allows for the least amount of ventilation.  For the longest time, this was the go-to diaphragm elk call holder style for in-the-field storage.  If you like this style, make sure you allow your calls to dry from time to time so you don't shorten the life of your calls.
Conclusion
All of the above elk call holders will do a great job of keeping your elk calls safe in the field. Pick what features best fit your needs and give it a try because no one wants to be out your favorite elk call when the time comes to pull that bull in. It's worth protecting those calls!
If you missed our Diaphragm Elk Calls Series, go check it out! We looked at diaphragm elk calls from Rocky Mountain Hunting Calls, Phelps Game Calls, and Native By Carlton (click these links for the separate review on each).
In Part 2, we look at external reed cow calls and demonstrate a handful of great sounding options!
In Part 3, check out our Elk Bugle Tube review where we put 5 different bugle tubes side by side!!
Check out the Video on How Each of them Work!
Subscribe to Backwoods Pursuit to get our FREE Backcountry Gear Worksheet!!!
Dial in your gear list, calculate your pack weight, and lighten up your pack with this handy tool!