Black Gold Pro Sight Review
It's no secret that Black Gold Sights makes some great bow sights.  I had the pleasure of using the Ascent Verdict Assault last year and came to love the famous Black Gold pins and the slider sight.  So what's different about this new Black Gold Pro sight? 
Black Gold Dual Indicator Option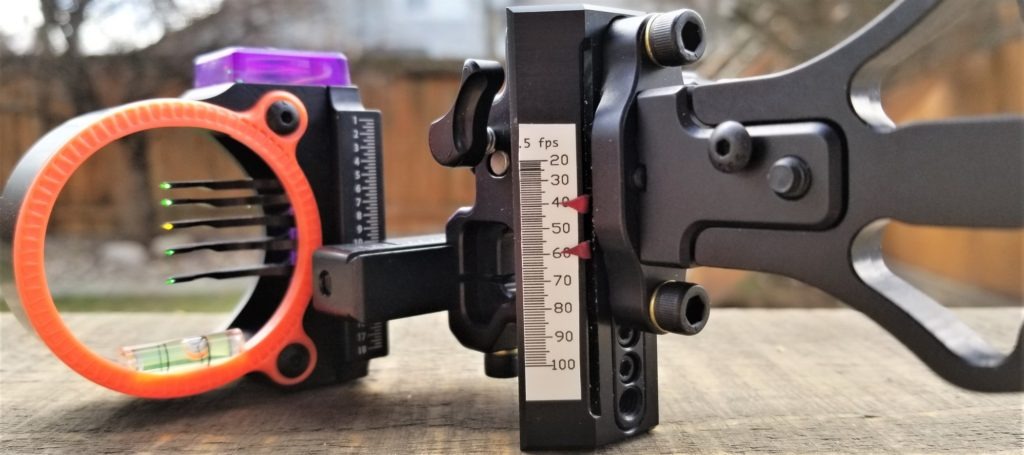 You may have heard about the new Black Gold Dual Indicator featured on the new Black Gold Mountain Lite. Check out our review on the Mountain Light here, but that Dual Indicator System can be installed on the Black Gold Pro Sight if you'd like.
Black Gold Sight Adjustment Knobs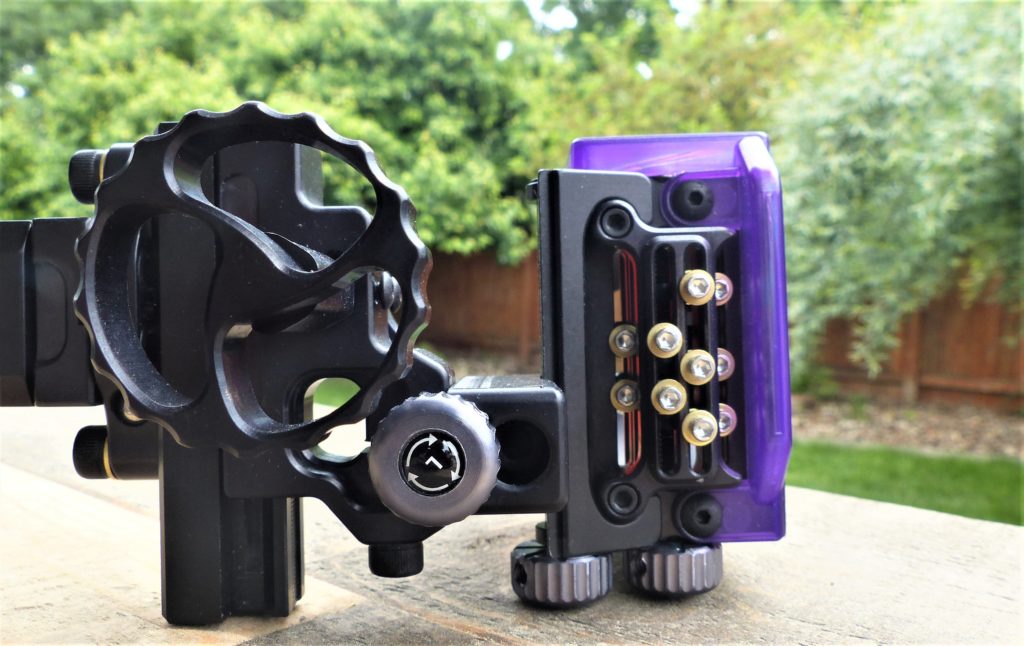 Well, the new Black Gold Pro Sight gives you get a TON of micro-adjustability! The Black Gold Sight adjustment nobs have been redesigned for easier use and to give you a "click" function . This new click adjustment is present on both your windage and elevation adjustment, as well as on each individual pin! Talk about making it easy to get your setup dialed in! Make sure to the check out our YouTube channel for videos on setting up the Black Gold Pro Sight (below as well)

New Black Gold Ultralight wing truss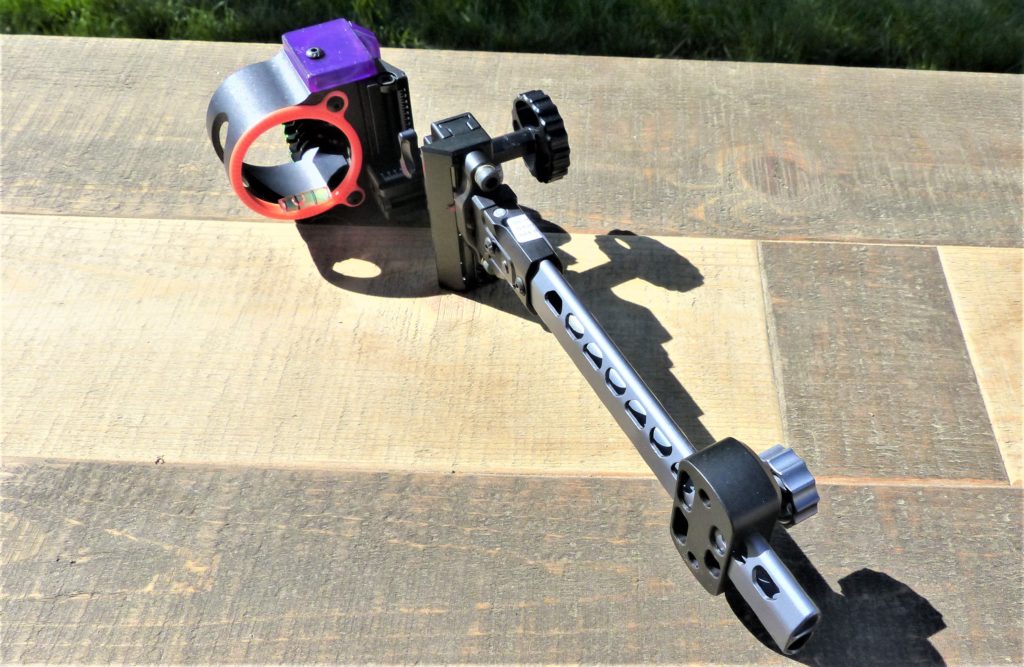 This totally redesigned wing truss not only looks awesome, it functions better than the previous 4- and 6-inch extensions. It now features a quick release twist style nob that allows you to pull your sight off with the quick twist. Super cool function. The new wing truss seems to have more anchoring options (more holes to screw down the nob). You can better fine tune the distance from the riser and your bow sight now.
New 2nd Axis Adjustment Screw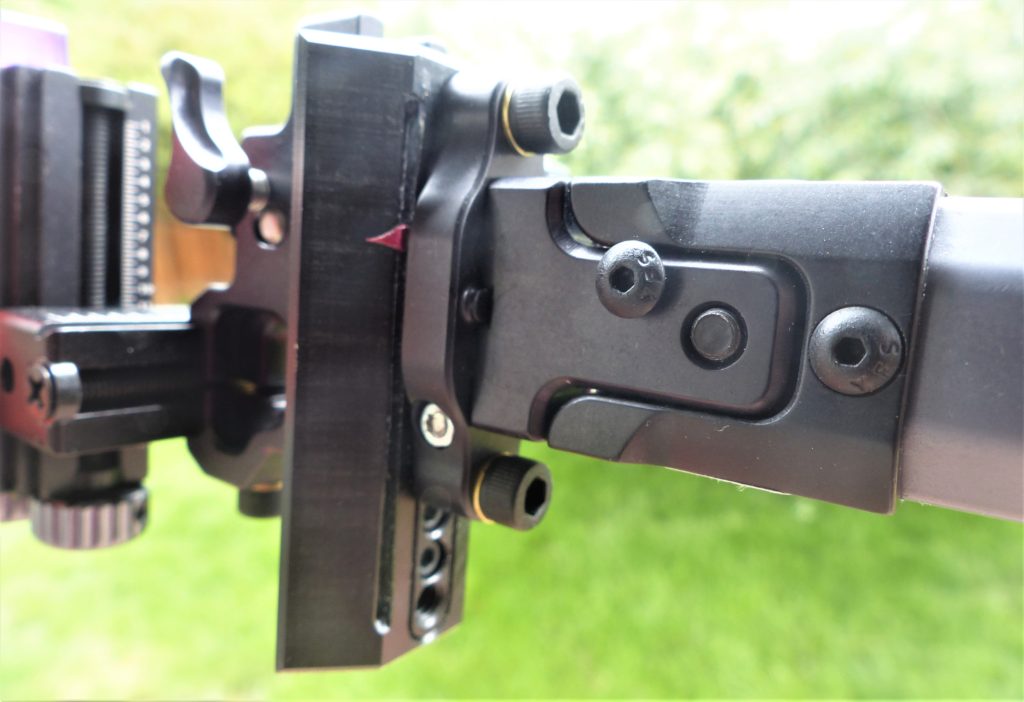 One of the frustrations I had with the previous design was getting the 2nd axis set. I found it difficult to keep the 2nd axis from moving slightly when tightening down the two hex heads. It seemed like I'd get it perfectly level, then the act of tightening down the two screws would move it just enough to bring it out of level. With the new leveling screw, simply loosen the two larger allen head bolts, then use the silver screw to make the adjustment. No more guessing or trying to keep it from moving while tightening it down. This is a HUGE improvement in getting the 2nd axis set!
Black Gold Pro Sight Quiver Mounting Downside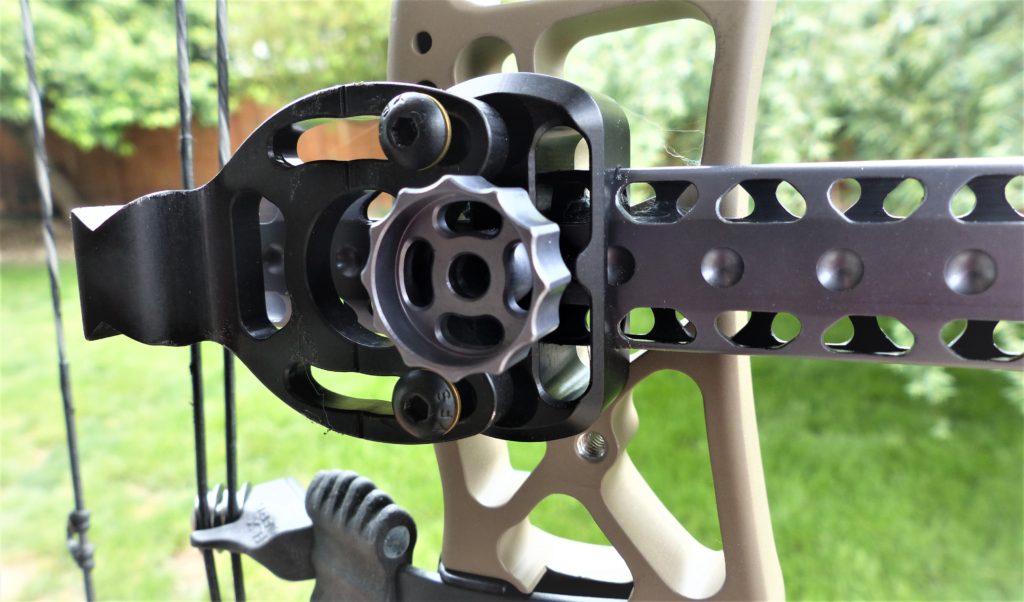 While I personally had no issue with this new design, I did notice that this convenient twist style nob comes at a cost concerning your quiver mount.  It looks like it is is built to perfectly fit the Tight Spot Quiver (which is what I use…amazing quivers). While I obviously had no issue with this, you might run into trouble with that quick release nob when mounting your quiver bracket. It could be in the way, depending on what quiver you use.  You could easily find a screw to replace the quick release nob if you ran into this problem, but that would be a bummer to lose the quick release option.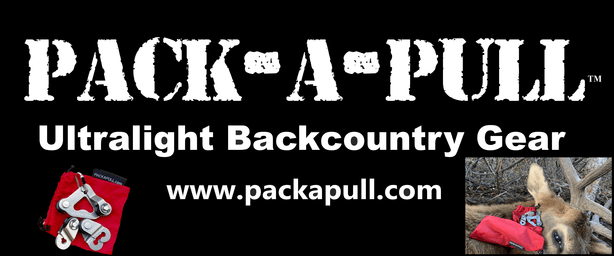 Black Gold Pro Sight Tapered Pro pins
This is a sweet new design which only improves the already amazing Black Gold pins.  These new pins decrease in mass/diameter as they approach the tip of the pin where the fiber optics become exposed for your aiming point.  The above pictures show the previous Black Gold Ascent Verdict pins (top) vs these new decreasing diameter pins on the Black Gold Pro sight. This takes away everything but the pin from your view as you are aiming, allowing you to see more of what you are aiming at and less of the pin.  This helps promote that "Aim small miss small" mindset and only helps accuracy.
Black Gold Pro Sight Pin Adjustments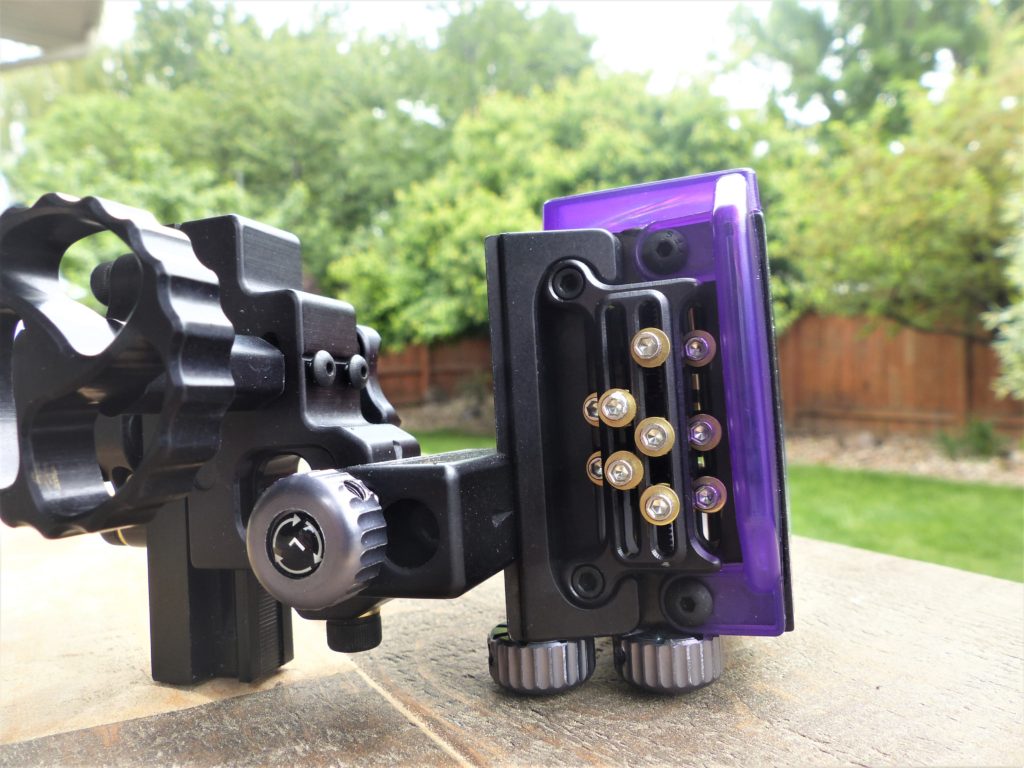 Adjusting the pins on the new Black Gold Pro sight are a little different than the Ascent Verdict Assault. You have to first loosen the pin tension screw to allow for the micro click adjustment nob to do its job. The larger knobs make it easier to make those pin adjustments, and the click stops make it super easy to know just how far you have adjusted the pin. Each pin individually adjusts by first loosening the corresponding tension screw. This gives you extremely precise vertical adjustment for each pin.
Larger Fiber Optic and Pin Housings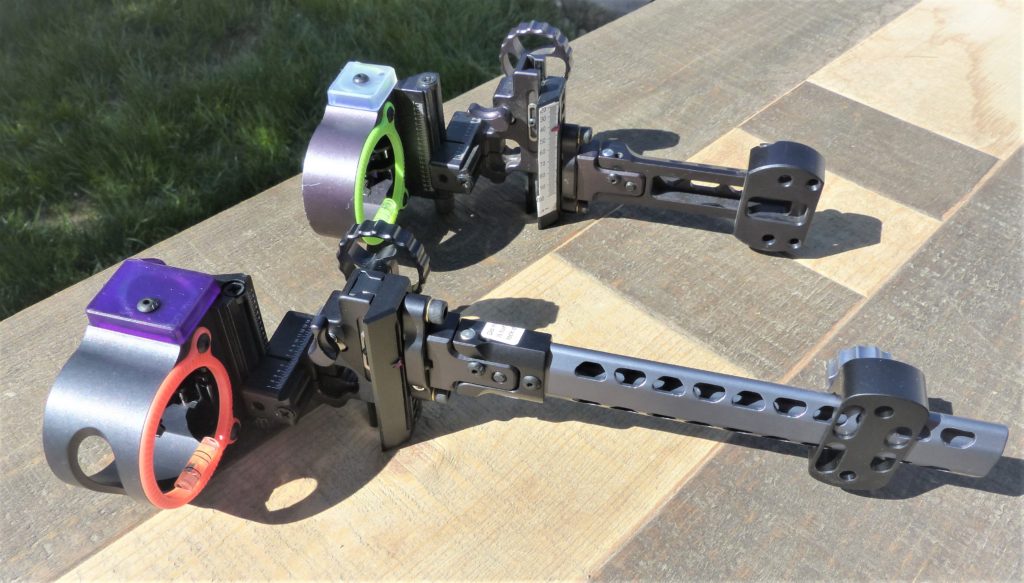 The Black Gold Pro gives you a larger fiber optic housing, which gives the fiber more exposure to sunlight which adds to the brightness of the pics. The pin housing is also deeper, giving the pins more protection.
What stayed the same
You still get the angled tape, 1st, 2nd and 3rd axis adjustment features with this sight, full customizable housing ring color, custom pin setup (if you choose).
What I didn't like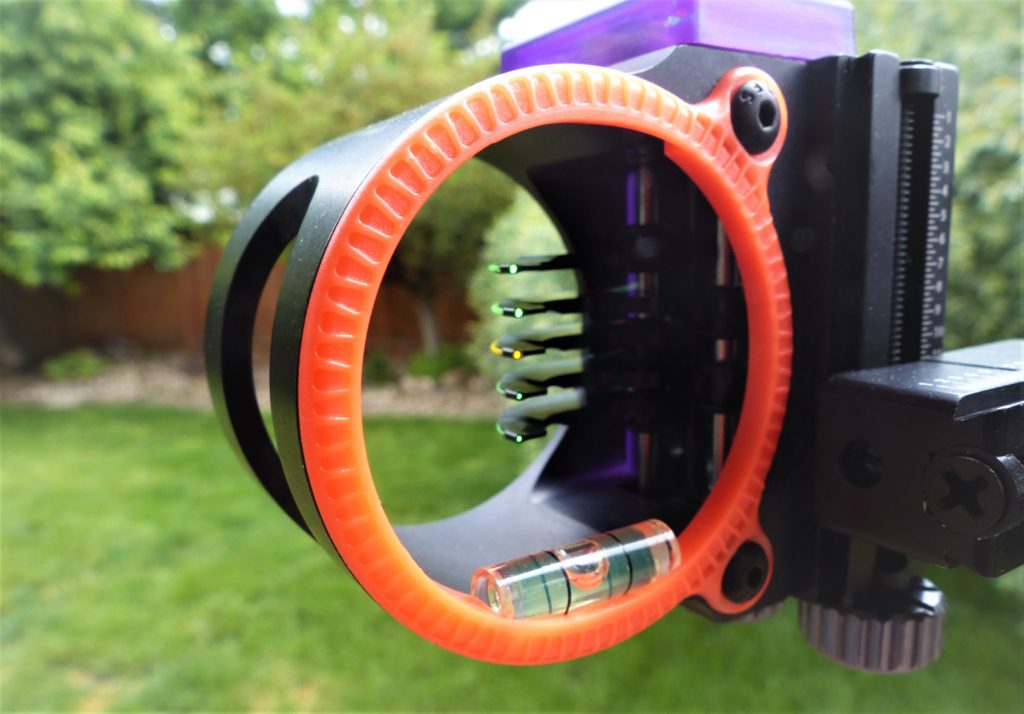 The 2nd axis bubble adjustment can be a bit tedious to get just perfect. Seems like when you get it all set, the act of tightening it down moves it just a little. You get the hang of it after a while, but it just seems like there could be a better/easier way.
I also wish the Black Gold Pro Sight had better instructions. With a sight in this price range I'd like to see a more comprehensive set of instructions. There are a lot of adjustments that can be be made on this sight. The included instructions leave a bit to be desired.
Black Gold Pro Sight Pin Removal/Changes
One thing to be aware of with the new Black Gold Pro Sight is that if you decide to remove or add a pin, you have to send it in to Montana Black Gold to do it. All the adjust-ability make removing a pin something that they have to do for you. Don't attempt this by yourself or you will likely damage the sight.
Black Gold Pro Sight Setup
Check out the videos over on the Backwoods Pursuit YouTube Channel (as well as below) showing you how to set up the 1st, 2nd and 3rd Axis of the Black Gold Pro as well as getting your Black Gold Sight Tape setup . Make sure you subscribe and hit that bell notification to catch them as they drop!
Black Gold Sights Customer Service
Black Gold takes care of its customers. They back their products with a full lifetime warranty. Bottom line, if you have any issues with your sight they make sure you are taken care of. You can rest assured the sight will be back in your hands in no time.
Conclusion
This is a flat out AWESOME sight. The pins are incredibly bright, it's built like a rock, has a ton of micro-adjustments, and is extremely well built. Yeah, it's not a cheap bow sight, but once you use it, you'll be glad you picked one up!
How to Set up the 1st, 2nd and 3rd Axis on the Black Gold Pro Sight
How to Set Up Your sight Tape – Black Gold Sights
How to Set Your 3rd Axis At Full Draw: Black gold Sights
Subscribe to Backwoods Pursuit to get our FREE Backcountry Gear Worksheet!!!
Dial in your gear list, calculate your pack weight, and lighten up your pack with this handy tool!