In this Tract Toric 4-20×50 UHD rifle scope review, we are going to look at one of Tract Optics' top of the line rifle scopes. Featuring Tract's UHD glass, the Tract Toric rifle scope gives you the magnification you need to make those super long shots, but also allows you to dial it down to a 4x magnification for your up close shots. If this isn't the perfect model for you, Tract Optics has a bunch of other models. If you just want simple, they have that. If you want extreme long range they have that too with everything in between in both MOA and MIL.
Love optics? We certainly do here at Backwoods Pursuit, so make sure to check out our MONSTER 26 BINOCULAR REVIEW, as well as our massive 19 SPOTTING SCOPE REVIEW. For both of those reviews, we lined up the optics and tested them side by side!
Now before we get into the details, I just wanted to say that I am by no means an expert, long range or competition shooter. The basis for this review is merely coming from a hunting perspective, from someone who enjoys shooting longer ranges. Bottom line: we tested this scope to see how it performed on one of my hunting rifles.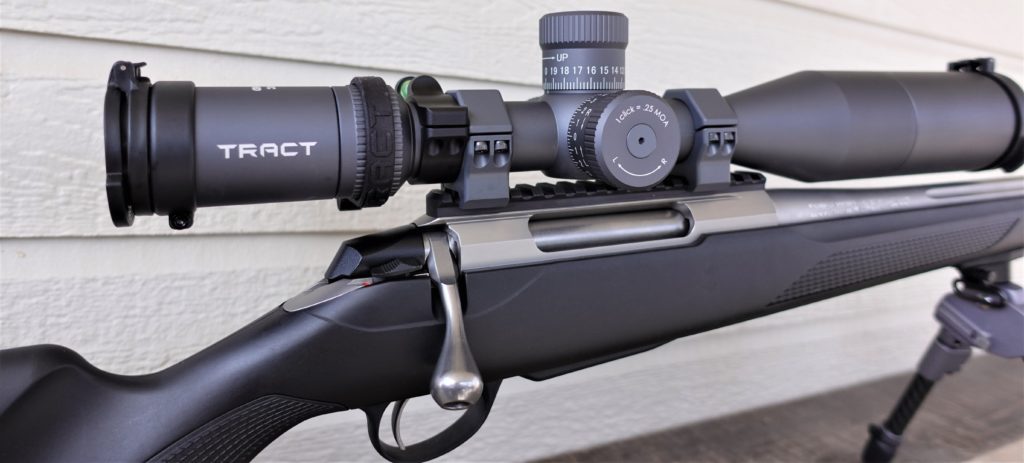 The Testing: Tract Toric 4-20×50 Review
To test out this Tract Toric 4-20×50 rifle scope, I put it atop a brand new Tikka T3x Superlight, so we really started from ground zero for this review- new gun to break in, new picatinny rail, new rings, new throw lever and scope caps. Once we got the scope mounted and leveled properly, we hit the range and started testing. It took some experimenting, but I finally found the load this gun loved and zeroed the rifle.
What's In the Box: Tract Toric 4-20×50 Review

The Tract Toric 4-20×50 rifle scope comes with a nice sun shade that can be installed on the scope, as well as plastic lens covers and the Allen wrenches you'll need to get the Zero-Stop set on the turrets. The throw lever, bubble level, and Iota rings can be purchased individually or as an accessory package. I opted to pick them all up as they can also be purchased as a scope accessories kit sold directly from Tract Optics.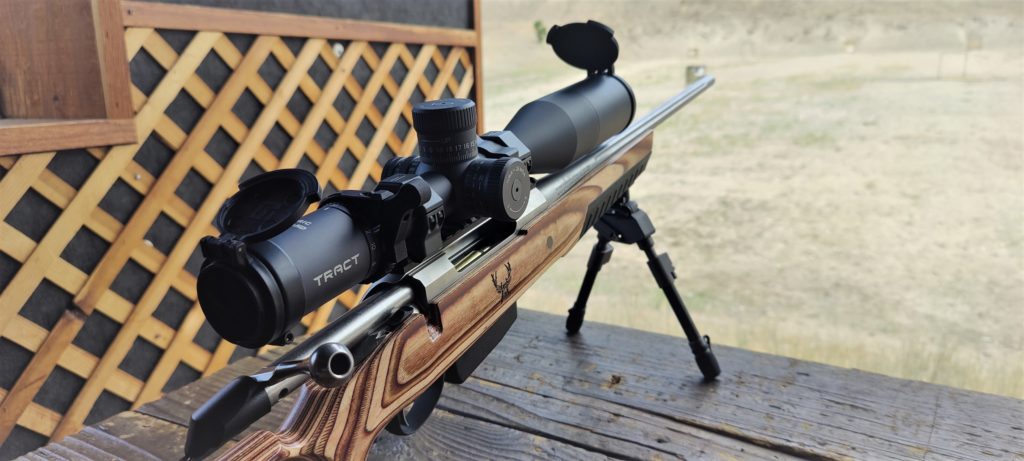 About half way through testing for this Tract Toric 4-20×50 review, the Tikka T3x got a sweet facelift with the Boyd's At One Adjustable Thumb Hole Stock pictured above. Being that this gun is likely to be used by my son, wife, and me, I love having the ability to fit it to each user as needed. Man, what a difference a custom stock makes! You can fully customize your gun with the style, color, and a whole host of other options with one of these stocks.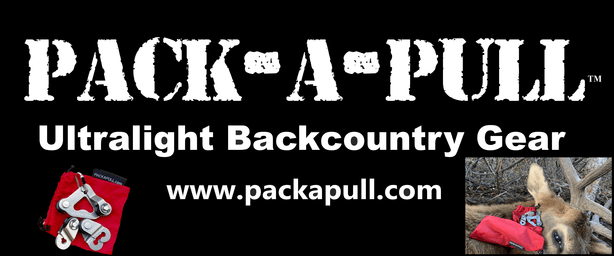 the Specs: Tract Toric 4-20×50 Review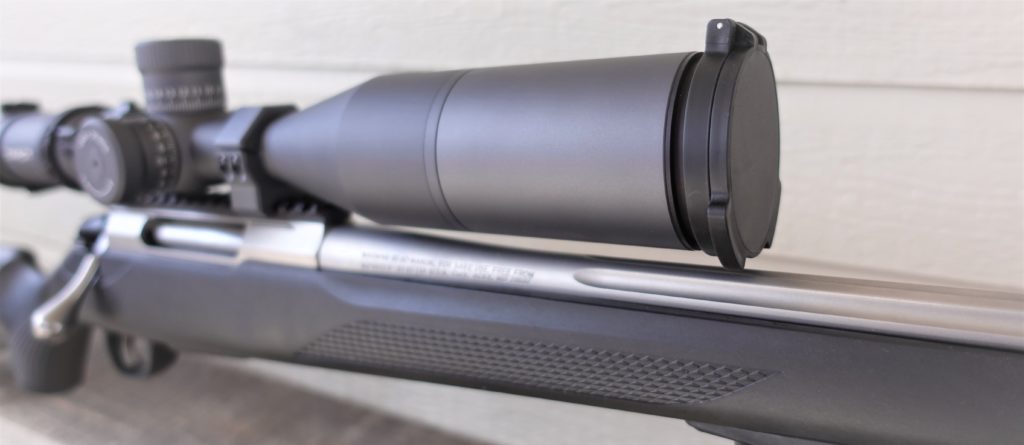 The Tract Toric 4-20×50 mm rifle scope is full of great features that are impressive. I love that a sun shade is included with the Tract Toric scope as well.
Here are some of the main Tract Toric 4-20×50 mm rifle scope specs:
I love the color that the Tract Toric comes in, and the build quality seems to be very high. Time will tell how it holds up, but it really seems well-built. It would be nice to have other color options like a matte black for example, but who knows, maybe that's in the plans down the road.

Probably my biggest complaint as far as the specs go is the weight of this scope. Coming in at 34 ounces, it's on the heavy side for its class and price point. Contrast this with others I recently tested like the Zeiss Conquest V4 6-24×50 mm which is 24.5 ounces, the Bushnell Forge 4.5-27×50 mm which is 29.9 ounces, or the Sig Tango4 6-24×50 mm which is 22.9 ounces, and the Tract Toric leaves you wishing it was a bit lighter.
Why is it heavier? Well, to produce the incredible image you get with the Toric UHD Rifle Scope (more on that below), a higher quality glass is used which is more dense. More lenses are also used to correct for things like chromatic aberration, to improve overall image clarity, etc. The excellent build quality and high quality glass used to produce the incredible optical quality the Toric gives you means some weight is sacrificed. Weight is certainly something you want to consider depending on the type of rifle build you are putting together, but build quality and optical quality are much more important in my book.
Eye Relief: Tract Toric 4-20×50 Rifle Scope Review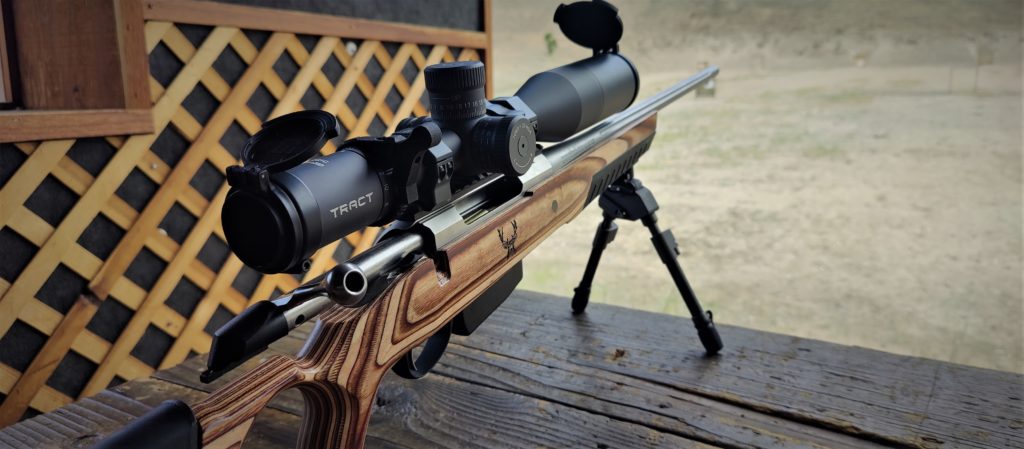 The Tract Toric 4-20×50 rifle scope gives you a nice 3.9 inches of eye relief, keeping your face plenty far away from the scope to avoid getting a nice half moon decoration on the top of your nose/eye. I found that the Tract Toric 4-20×50 mm scope didn't lose eye relief as I zoomed in to the maximum 20x.
This was a welcomed surprise as a number of scopes we've tested have this drawback. I tested it side by side with others like the Sig Tango4 6-24×50, the Zeiss Conquest V4 6-24×50, and the Athlon Cronus 4.5-29×55 mm rifle scopes, and the Tract Toric 4-20×50 really held its own in the group. In fact, in some areas it even out-performed some of the more expensive options we tested.
Turrets & Parallax: Tract Toric 4-20×50 Review

Between field testing and range time testing for this Tract Toric 4-20×50 review, I found the turrets were nice and crisp, well-defined, featured a very nice zero stop (covered below), and were very comfortable to use. The numbers are large and easy to read, and you get 20 MOAs per rotation and locking turrets. You may notice that the knobs are larger than others by comparison. At first I wasn't sure if I'd like that, but after using it, I liked how it made the scope easier to operate, especially with gloves on. It's a personal preference, and it's understandable if you don't like the extra bulk.
The Tract Toric 4-20×50 rifle scope gives you an impressive 65 MOAs of elevation adjustment and 40 MOAs of windage adjustment- plenty for those longer shots if you are into that. I found myself loving the locking turrets that the Tract Toric 4-20×50 rifle scope offers as they are defined and audible. There did seem to be a little play in the movement when unlocked, but nothing more than with any other locking turret I've used. Because of the extra moving parts required to provide a locking turret, a little play often comes with the package.
The Tract Toric 4-20×50 rifle scope also gives you a side parallax adjustment that ranges from an impressive 25 yards to infinity, and the knob is located on the left side of the scope.
The parallax adjustment functions very well and the numbers are easy to read. The side parallax knob (and the zoom knob) weren't overly stiff, which I really like. I thought that all the knobs offer just the right amount of resistance.
Zero Stop: Tract Toric 4-20×50 Review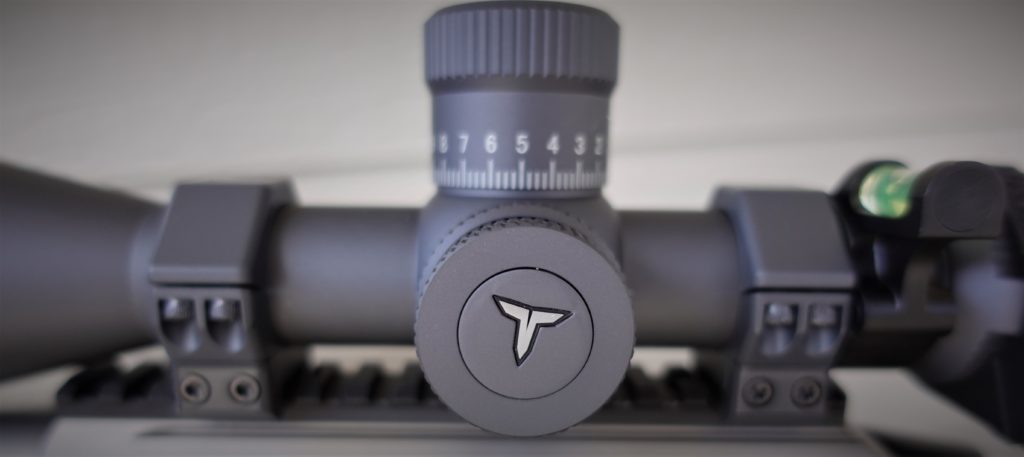 Another thing we tested doing this Tract Toric 4-20×50 review is its zero stop feature. A lot of scopes feature this these days, but it's really a useful feature for easily zeroing your scope without having to look at the numbers to make sure you are zeroed. It's easy to set up once you get your scope sighted in and your zero set to whatever yardage you prefer. Simply pull the turret cap off, drop the washer in, and tighten down a couple Allen screws and you are set.
Image quality: Tract Toric 4-20×50 Review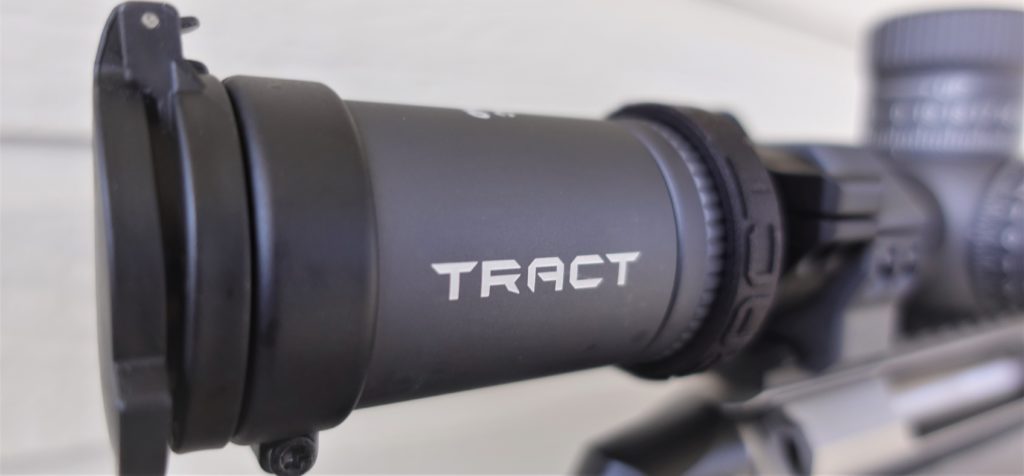 A good Tract Optics review wouldn't be complete without testing the optical performance throughout the zoom range of the scope. While testing in the field and at the range for this Tract Toric 4-20×50 review, I found that the Tract Toric 4-20×50 rifle scope provides a super crisp image that, quite frankly, far exceeded my expectations, with excellent edge-to-edge clarity and fantastic color contrast.
I did notice that there was a little of that tunnel feel, or as some call it the "dreaded doughnut." In other words, you see some black around the image (not in the image, but past the field of view). Some scopes have more of this than others, and the Tract Toric 4-20×50 rifle scope wasn't bad, but I did notice it a bit. With that being said, the image quality is still definitely top-notch though!
Tracking Test: Tract Toric 4-20×50 Rifle Scope Review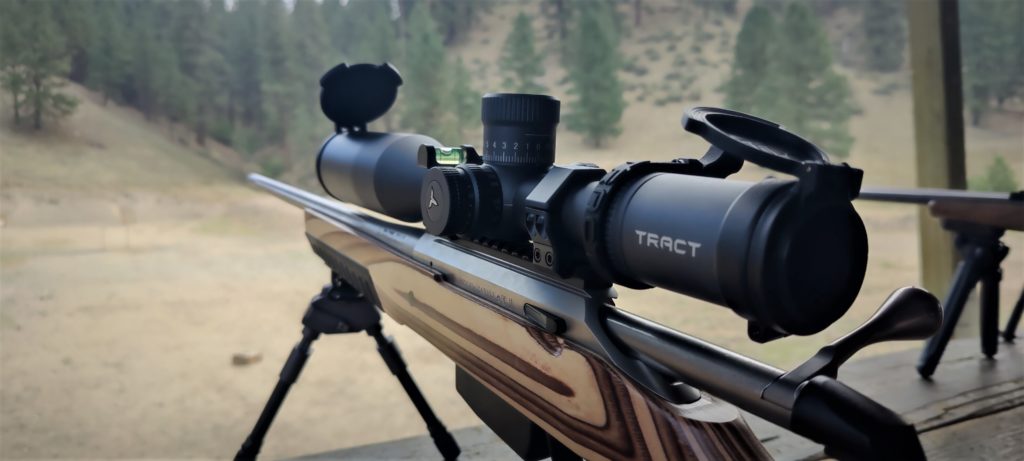 Another part of this Tract Toric 4-20×50 review was to hit the range and see how the scope tracked. To test this I used a lead sled, zeroed my rifle at 100 yards, and put a shot in the bullseye. Then I moved the turrets three MOAs up and three MOAs to the right and took a shot, set the scope back to zero, then moved them three MOAs down and three MOAs to the right, and took another shot.
I did this around the four corners of the target to see if there was any variance in the ACTUAL reticle travel vs. what the turrets said. I found the Tract Toric 4-20×50 to be dead on in this test as I couldn't find any variance in actual travel.
Magnification & Functionality: Tract Toric 4-20×50 Review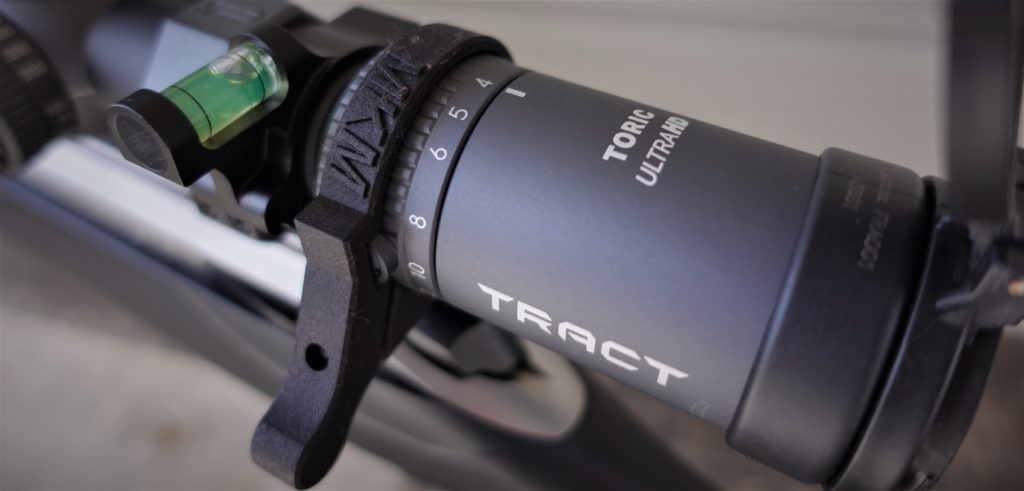 With the Tract Toric 4-20×50 rifle scope you get a great zoom range of 4x up to a very nice 20x for those long range shooting sessions. The zoom mechanism is smooth, but if you want a throw lever it is extra. (I'd recommend picking one up.) I thought the resistance of the zoom mechanism was perfect. You don't need a throw lever, but I certainly prefer one.
How The Tract Toric 4-20×50 Rifle Scope Ranked
Image Clarity
Turrets/Knobs
Conclusion: Tract Toric 4-20×50 Review
After going through the paces for this Tract Toric 4-20×50 review, I really came to love the Toric rifle scope. It really offers you a great value and is a well-built rifle scope. With the Tract Toric you get a user friendly, well-designed layout with a great zero stop, readable locking turrets, great zoom range of 4-20x, a 3 inch sun shade, and the Allen wrenches needed to set your zero stop. At the end of the day, the Tract Toric 4-20×50 rifle scope really amazed me all the way around. I'll keep testing this scope throughout the hunting season, but so far I'm very impressed with the Tract rifle scope. This is a fantastic scope at a great price!
Subscribe to Backwoods Pursuit to get Your FREE Backcountry Gear Worksheet!!!
Dial in your gear list, calculate your pack weight, and lighten up your pack with this handy tool!