Finding the Best Backpacking Pillow
Here in the last installment of the Backcountry Camp Series, we are going to help you find the best ultralight backpacking pillow. This is piece of equipment that can make a huge difference in getting a good night's sleep. Though small and easy to forget about, they can make a massive difference in the quality of your sleep.
What kind of sleeper are you?
To find the best ultralight backpacking pillow for your sleeping style, consider what kind of sleeper you are. A side sleeper will likely want a different thickness for a pillow than a back or stomach sleeper. Generally speaking, we'd recommend the following:
Side Sleeper: Thicker pillow
Back Sleeper: Average pillow
Stomach Sleeper: Thinner pillow
Best Ultralight Backpacking Pillows: Materials
Being that a pillow is a backcountry comfort item, you'll have to decide what balance of weight vs. comfort you want. Typically, the heavier the pillow, the more comfortable it is going to be. There are however a number of the best ultralight backpacking pillows that are very comfortable and so light, you won't want to leave them home.


Nemo Fillo Elite Luxury Pillow

The Nemo Fillo Elite Luxury is one of the best ultralight backpacking pillows that is made with some of the softest materials out there. This pillow truly allows you to bring luxury to the backcountry. The Fillo Elite is 21 inches long, 11 inches wide, and 3.5 inches thick. This is the longest pillow I tested, and quite possibly the softest. The length worked especially well with a quilt, but was a little long to fit inside the hood of a sleeping bag.
The valve used on the Nemo Fillo Elite is the older twist style, which leaves something to be desired. Given the price point, I'd like to see a lower profile valve on this pillow. It didn't get in the way of sleeping however. It packs up super small and comes in at 4oz. It's one of the heavier pillows I tested, but definitely worth it for the comfort.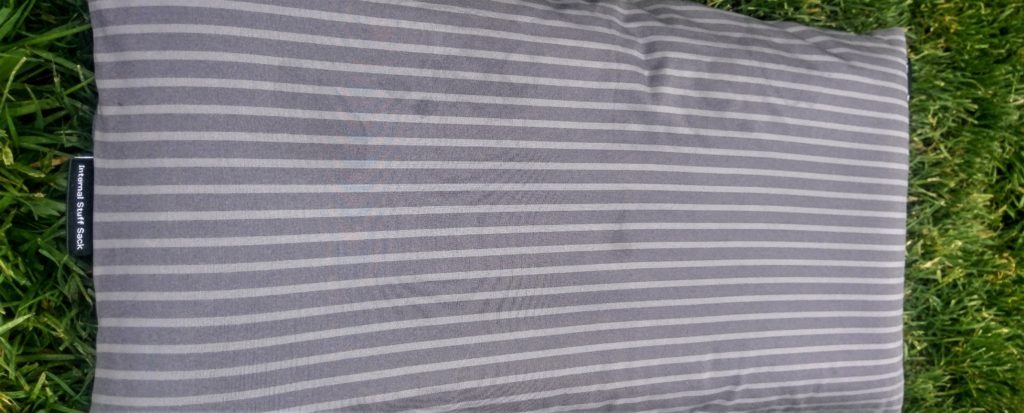 Nemo Fillo Elite: Things I Liked
Super soft, super comfortable material
Long length (especially for quilt users)
Nemo Fillo elite: Things I Didn't Like
Outdated valve
A bit too thin for me
On the heavier side
The Nemo Fillo Elite Luxury pillow is one of the most comfortable, ultralight backpacking pillows out there. Its thinner design is best suited for back or stomach sleepers, while side sleepers might find that they wished they had a thicker pillow.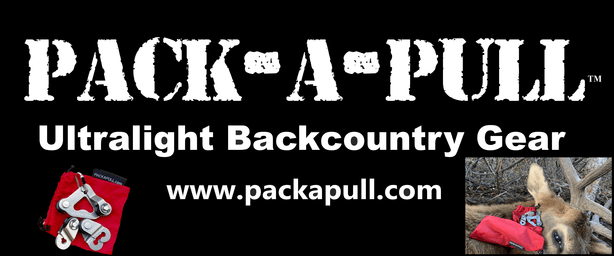 Sea to Summit Aeros Ultralight Backpacking Pillow
If you want one of the best ultralight backpacking pillows that is truely ultralight but gives you a ton of comfort, check out the Aeros Ultralight pillow. With the large size coming in at just 2.5oz and the regular size just 2.1oz, you won't notice it's in your pack. Its massive size of 17.3×12.6×5.5 combined with its small packed size, minuscule weight and quick inflate/deflate valve make this an impressive pillow. The sacrifice you make for the weight savings comes in the material used. The Aeros Ultralight isn't nearly as soft as the Aeros Premium but it's still very comfortable. It's the pillow you want if you are looking for that minimalist pillow while still being very comfortable.
Aeros Ultralight: Things I Liked
Ultra lightweight
Design supports your neck
Thickest pillow I tested
Aeros Ultralight Things I Didn't Like
Not the softest material
Not as thick as I was hoping
Big Agnes Round Mountain
The Big Agnes Round Mountain backpacking pillow is a great ultralight backpacking pillow option that is perfect for the side or back sleeper. The baffle closest to your body is thicker than the others, giving you more support for your neck. Coming in at 2.5oz, it's an ultralight gem. The specs state 3 inches thick, but because of the thicker baffle by your neck, it feels thicker than that.
Things I Liked
Weight
Tapered baffles
Low profile valve
Things I Didn't Like
Material not as soft
Smallest I tested
Sea To Summit Aeros Premium
The Sea to Summit Aeros Premium was, for me, the best ultralight backpacking pillow of this group. It comes in the same two sizes as the Aeros Ultralight, but offers you a material as soft as the Nemo Fillo Elite. The regular size weighs in at only 2.7oz while the large size weighs in at 4oz. The comfort you get at those weights and dimensions is impressive.
The dimension of the regular size is 13.4×9.4×4.3 while the large measures 16.5×11.8×5.1. Being a side sleeper myself, I was hoping the large size would be thick enough, but it still left me wishing for a little bit thicker pillow.
Aeros Premium: Things I Liked
Super soft material
Low profile valve
Light weight
Contoured design
Aeros Premium: Things I Didn't Like
Not quite thick enough for me
Best Ultralight Backpacking Pillow For Side Sleepers: FOUND!!

After testing these 5 models, our search for the best ultralight backpacking pillow didn't stop. We continued to test others on the market to help you (and us) find the best ultralight backpacking pillow for side sleepers. Check out our follow up review in our search for the Best Backpacking Pillow For Side Sleepers. We found a few that just might fit the bill for you if you need something a bit thicker!!
Best Backpacking Pillow: conclusion
At the end of the day, of all the backpacking ultralight backpacking pillows I tested, I never found the perfect one for me as I'm a side sleeper and really like a pillow that is at least 5 inches thick. If the Aeros Premium or Nemo Fillo would have been a couple inches thicker, it would fit me perfectly. To really hone in what is going to work best for your you need to try a few out for yourself and see what fits you best.
Subscribe to Backwoods Pursuit to get our FREE Backcountry Gear Worksheet!!!
Dial in your gear list, calculate your pack weight, and lighten up your pack with this handy tool!