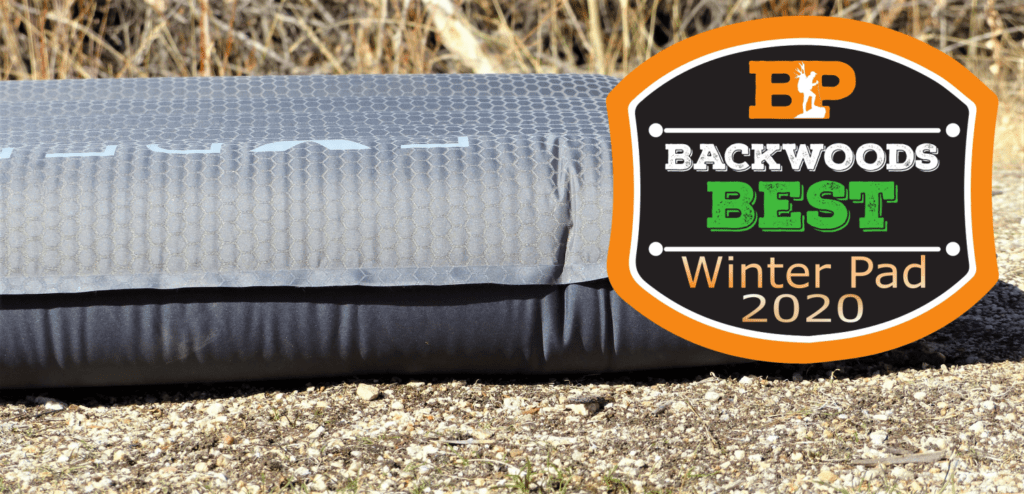 In this Exped DownMat Winter UL Pad review, we look at the Downmat UL Winter M pad from Exped. Coming in at as little as just 16.9 ounces (for the HL mummy style version and 22.2oz for the UL rectangular version), 3.5 inches thick, and an impressive 7.1 R-Value, the incredibly comfortable and extremely warm Exped Downmat UL Winter pad comes in multiple sizes so you can choose what size and shape fits your needs best. We tested the UL version, but if you want to save a few ounces, you can pick up the Downmat Winter HL version and save 5.3oz.
Don't forget to check out our other sleeping pad review for more ultralight (and comfort) pads we looked at! Pair that with one of the tents from our backpacking tent reviews and ultralight pillows from our backpacking pillow review, and you'll be ready to hit the trail!
Not quite sure what tent you want and what some of the different materials, features and types are? Check out this article on how to choose a backpacking tent.

Expded DownMat UL Winter Pad Edge-To-Edge Stability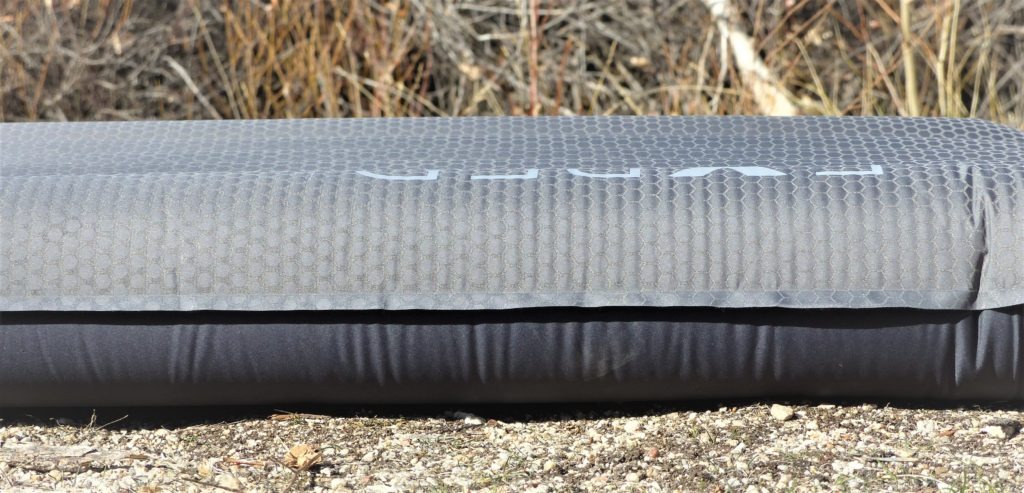 The Exped DownMat UL Winter gives you great edge-to-edge stability with its long vertical baffles. These long vertical baffles seem to provide extra edge stability over some of the other styles out there that we've tried. The baffles on the edge on the Winter DownMat UL are slightly larger than the other two in the middle of the pad, helping you stay on it. In our other sleeping pad review we identify some that didn't fare quite as well in this department, but the Exped DownMat UL Winter pad provides great stability for a nice thick pad.
Exped Downmat Specs
3.5in thickness (HL & UL)
7.1 R-Value
Length (HL & UL) – 72in
UL Winter M Model – 22.2oz
HL Winter M Model – 16.9oz
UL Shoulder width – 22.5in
HL Shoulder width – 20.5in
HL foot width – 13.8in
HL packed height – 8.7in x 4.3in
UL Packed height – 9.1in x 4.3in
Pump weight – 2.1oz
Exped Synmat UL Mat Feel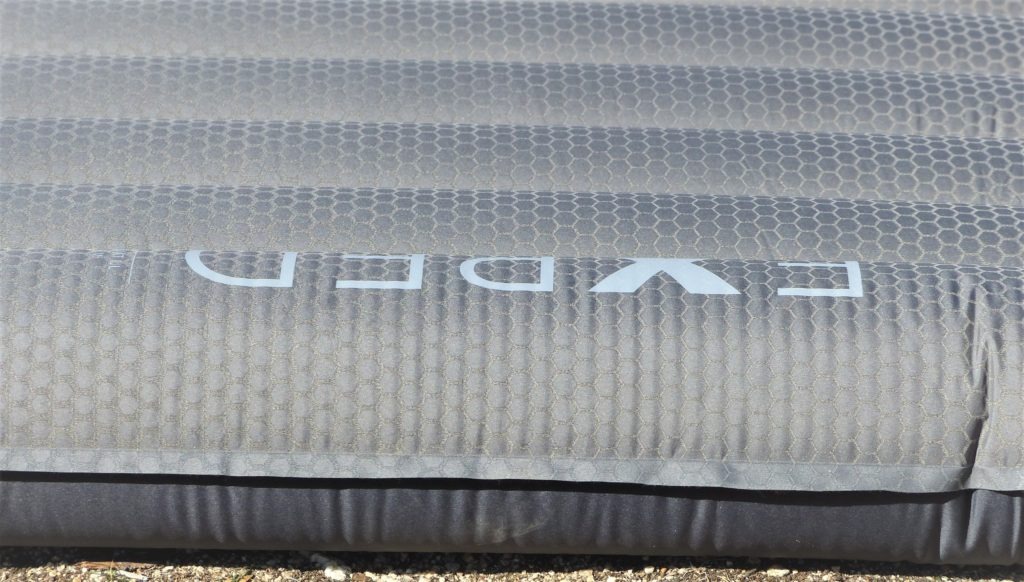 Hands down, the Exped DownMat UL Winter, along with the Exped Synmat UL (see our review of the Synmat UL here), gives you the softest feel and quietest night's rest of all the pads I've tested. While not quite as thick as something like the Sea to Summit Ether Light XT, it still gives you plenty of thickness to keep you off the ground, even if you are a side sleeper like I am. These features mean a great night's sleep in the backcountry. The vertical baffles give the pad a much different feel than one with horizontal baffles or the Sea to Summit Air Sprung cells. It just comes down to personal preference.
Exped DownMat Winter UL Noise Level
A very common question many people ask about ultralight sleeping pads is, are they noisy to sleep on? In a lot of cases, the answer is a resounding yes. However, with the Exped DownMat UL Winter, you get a super quiet, super comfortable night's sleep with the benefit of a super soft face material that quiets the pad down incredibly well. The WinterMat UL and the Exped Synmat UL are hands down the quietest ultralight pads I've tested to date. Considering that you still get an extremely comfortable thick pad, the Downmat Winter UL is an all around tough-to-beat cold weather mat.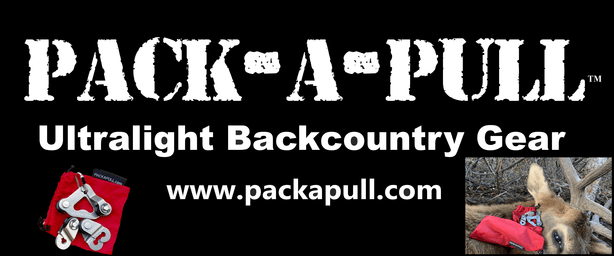 Filling the Exped DownMat UL Winter Sleeping pad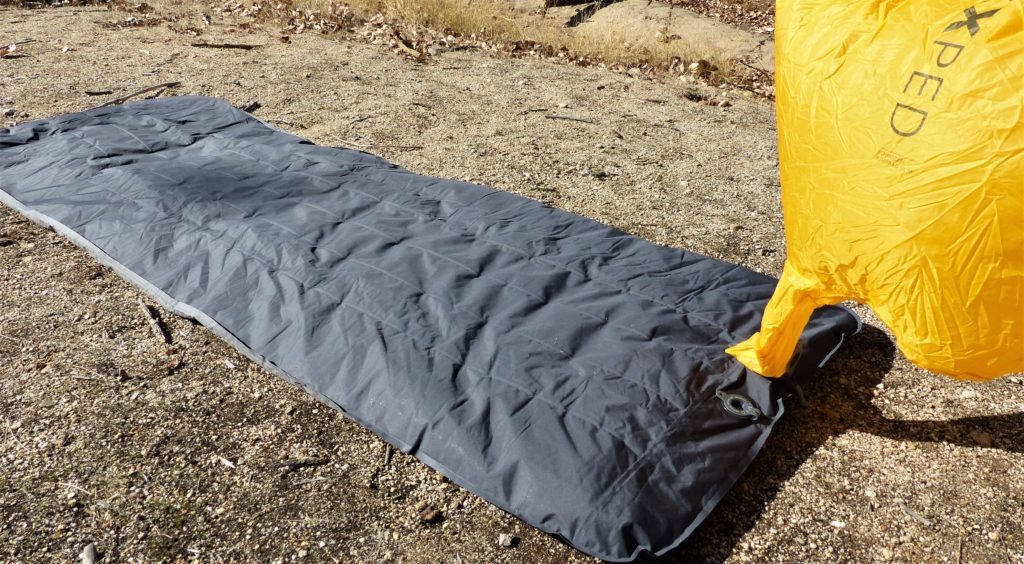 With a few puffs of air, the Clever Pumpsack that is included, makes filling the Exped Downmat UL pad a breeze. The DownMat takes only 1-2 rounds of air from the pump sack to completely fill. It's super fast and easy.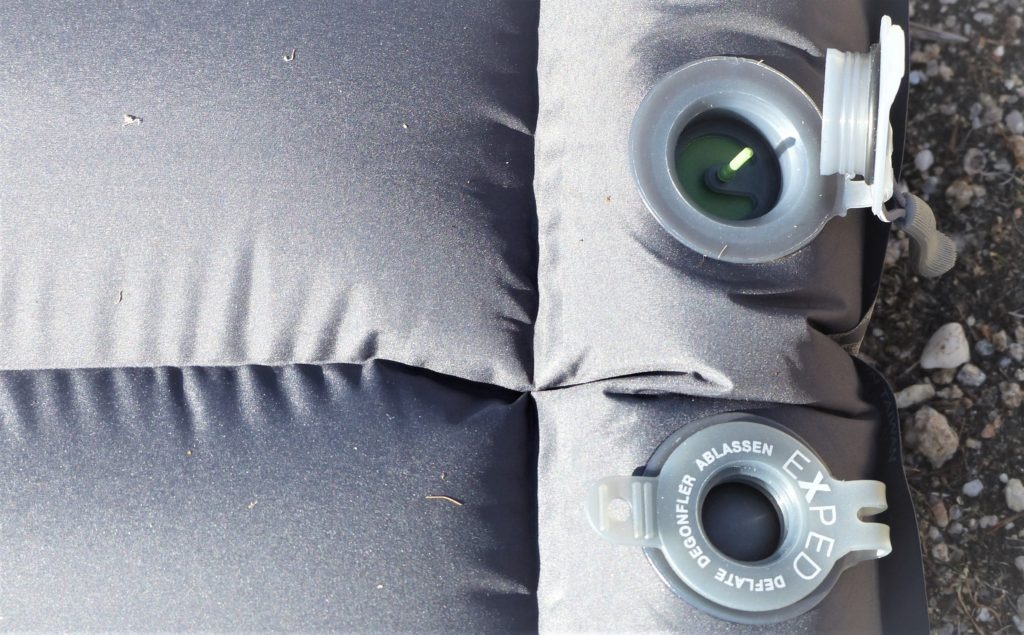 The DownMat UL does have two valves; one for inflation and one for deflation. I did find that this took some getting used to, especially when trying to adjust the firmness after getting into bed. I mistakenly pulled the deflate valve the first time I used this type of valve system and had to reinflate the pad, a minor annoyance and a problem you won't have once you became familiar with the valve system. Personally I'd like to see just one valve so it's less confusing when it's dark and you have to make a small adjustment to the firmness of your pad. That's really my only complaint about this pad.
Exped DownMat UL Winter Pad Warmth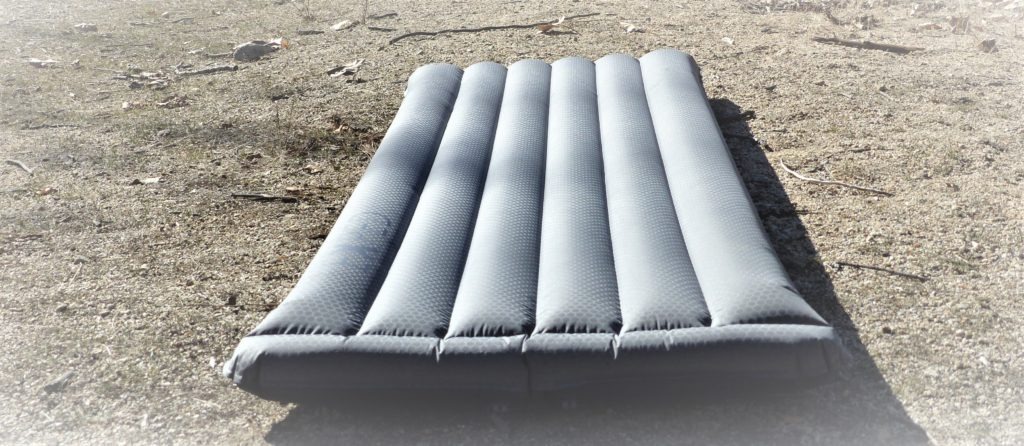 The Exped DownMat UL Winter Pad has an R-Value of 7.1 and an estimated temperature rating of -25.6 degrees Fahrenheit. I love that Exped gives us both an R-Value AND an estimated temperature rating! I wasn't out in temps anywhere near the lowest limit of this pad, but it handled everything I threw at it down into the low teens.
The new ASTM standards for temperature ratings for pads that came out here in 2020 helps us have a better idea of how warm a pad will be, but the Exped Downmat Winter UL actually got a bump up in rating once this standard was published. Thanks Exped for making it even easier for us to know what pad to pick by also adding an estimated temperature rating!

Given its weight and thickness, this is an impressive ultralight winter sleeping pad. I've used this pad with a quilt in the low teens and been toasty warm.
Conclusion
The Exped DownMat UL Winter is one of my favorite ultralight cold weather pads, especially if I'm using a quilt. The super soft texture of the face fabric makes this a no-brainer with a quilt. I do wish the valve setup was different, but that's a minor annoyance I can live with for such a comfortable pad. The Exped DownMat UL Winter mat deserves a good long look if you want an extremely warm ultralight pad that also gives you comfort and warmth in a relatively small and lightweight package.
Subscribe to Backwoods Pursuit to get our FREE Backcountry Gear Worksheet!!!
Dial in your gear list, calculate your pack weight, and lighten up your pack with this handy tool!