Looking for an insanely light and compact sleeping bag? Need one that packs down so small you might lose it in your pack? (OK…that's a bit of an exaggeration, but you get the point). The Sea to Summit Spark Sleeping bag may be just what you are looking for. When I saw what the Spark had to offer, I decided to test it and put together this Sea to Summit Spark sleeping bag review.
If you are like me, you might be wondering how in the world this Sea to Summit Spark sleeping bag line is so light weight with the temperature ratings it offers. Are those ratings accurate or are they just an inflated marketing tool to sell some ultralight sleeping bags? We'll cover the details below, but in short, the Spark sleeping bag performed extremely well in our testing. In fact, it performed amazingly better than many other bags rated at the same or slightly lower temperatures.
The bag I tested was the Spark SP III, but it also comes in a Spark liner, a Spark SP I, Spark SP II, and Spark SP IV with the Spark SP I being the warm weather bag and the Spark SP 4 being the coldest weather bag. The Spark liner can be used by itself on warm nights or added to any of the other bags to add warmth.

Sea to Summit Spark Sleeping Bag Specs (Spark III)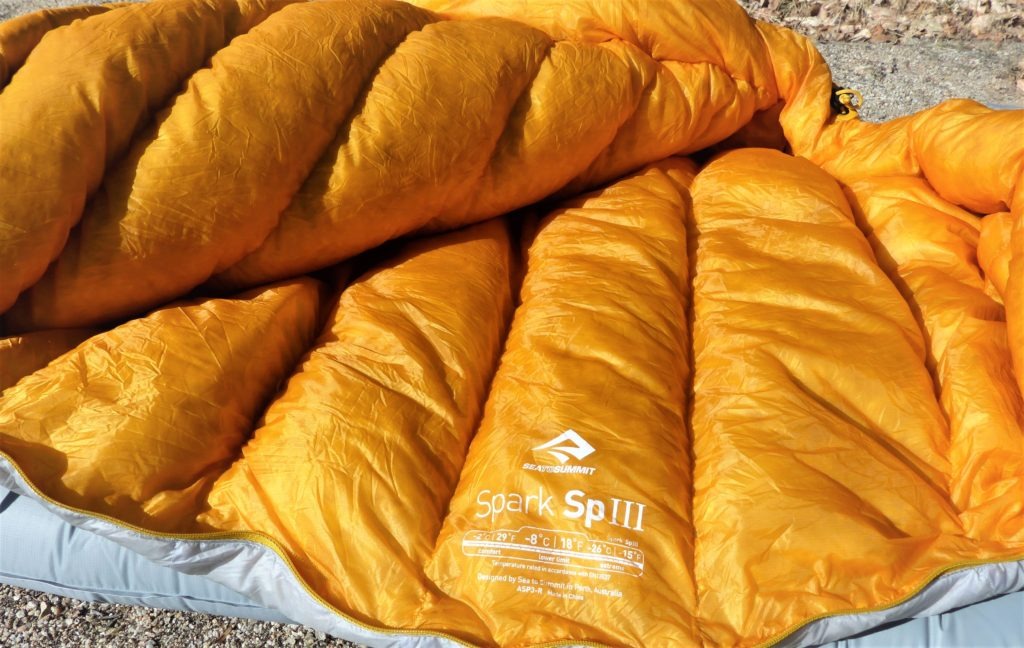 The Sea to Summit Spark sleeping bag boasts some pretty impressive specs for a full length zippered sleeping bag. Here are the Spark SP III Specs (Regular size):
Weight : Reg – 1lb 7.5oz
Compressed Volume: 4.6L
Fill weight: 15.2oz
EN Comfort Rating: 18-55 degrees
Exterior material: 10D nylon
Interior material: 7D liner
Down: Ultra-Dry 850+ premium goose down(RDS)
Zipper: YKK #3 (locks in place)
Make sure you know what that temperature rating means before you buy a bag. We discuss how the "EN Ratings" are determined for sleeping bags in our Basics of Selecting a Sleeping Bag article. Don't get caught out there with a bag that you thought was rated to a much lower temperature than it really is.
Are you looking for a sleeping bag that gives you more room to stretch? Check out our Lightweight Sleeping Bag Review for some others we've tested.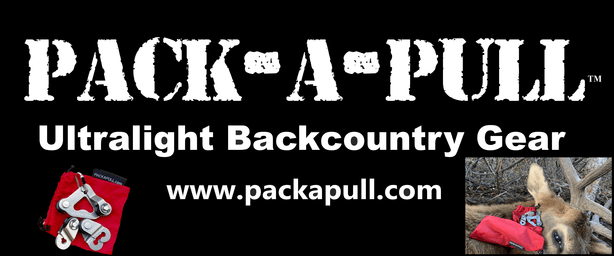 Spark Sleeping Bag Stitching/Baffling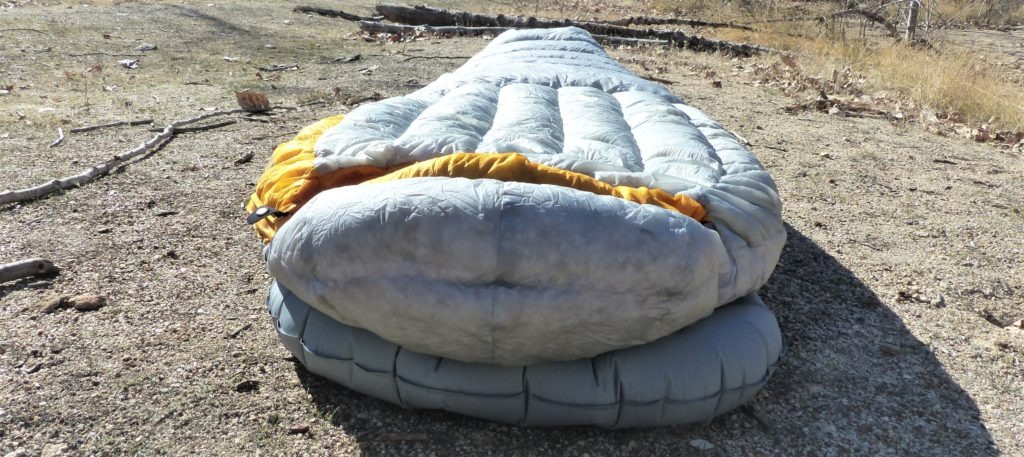 The Spark sleeping bag is built with different stitching methods depending on which model you choose. The Spark liner and Spark SP 1 offer sewn through construction, while the Spark SP 2 has baffles in the mid section and sewn through construction on the leg area. Both the Spark 3 and Spark 4 are sewn with full baffles for added warmth given that they are the colder temperature models. The Spark bags, like all Sea to Summit down bags, feature a differential cut (where the inner portion of the bag is one size, while the outer shell is a larger cut to help prevent the down from compressing, losing its insulating properties).
Sea to Summit Spark Sleeping Bag Down/Fill Power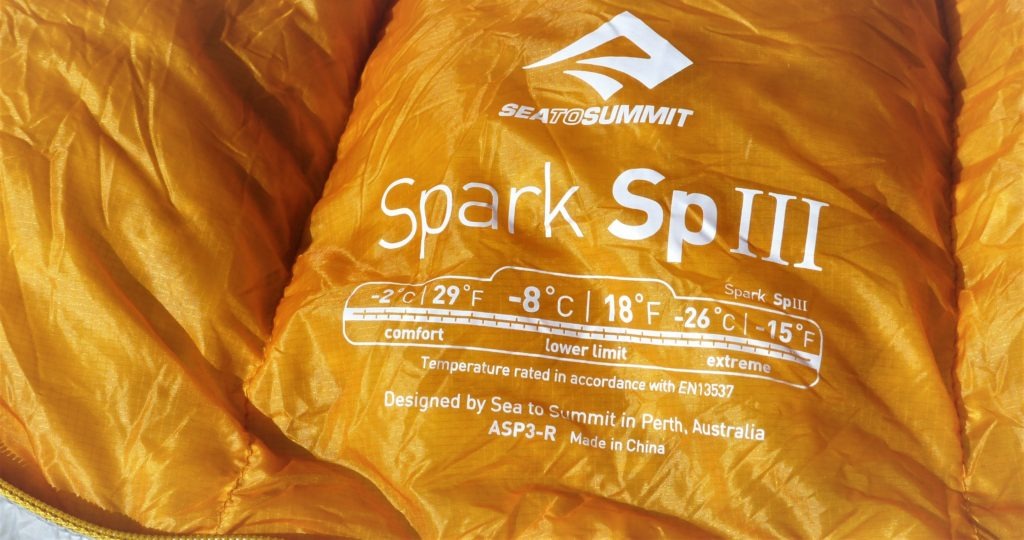 The down of the Sea to Summit Spark sleeping bags is an impressive Ultra-Dry down, 850+ fill premium goose down that is responsibly sourced and RDS certified.
When this bag is compressed in its stuff sack, you might look at it and think there is no way that thing would ever keep you warm down to its stated temperature rating, but once you pull it out and give it a few minutes, it shows some impressive loft.
The Spark SP III has a fill weight of 15.2 oz, which is impressive given its total weight of just 23.5 oz. Compare that fill weight to something like the Big Agnes Mystic UL 15, which offers a fill weight of 14oz with a temperature rating of 15 degrees (also an 850+ dry down fill and has a more generous cut), and you can begin to see why the Spark excelled. More down and more loft in a smaller more thermally efficient cut is going to equal a warmer sleeping bag.
Spark Sleeping Bag Dimensions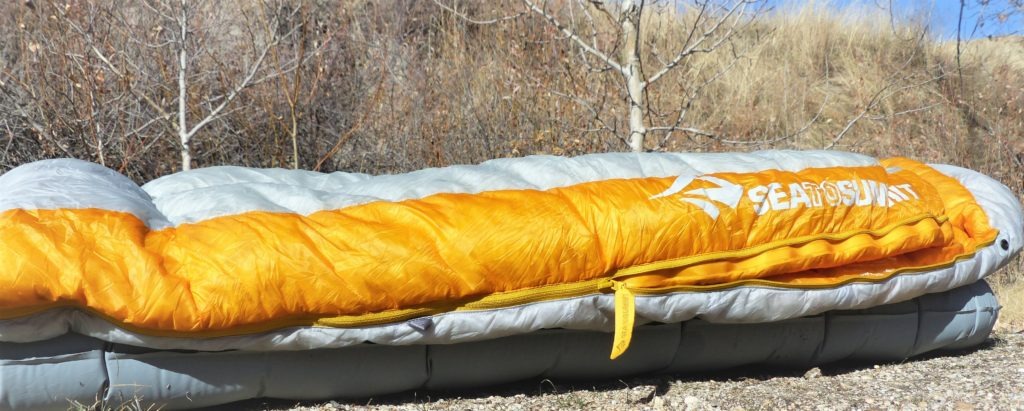 The Sea to Summit Spark sleeping bag is an expedition mummy style cut, which offers a little extra room to move around, but not too much dead air space for your body to heat. The expedition cut also gives you the room to layer when you sleep if needed. The Spark isn't a crazy tight fit, but it doesn't offer a ton of extra room. I personally don't care for a true mummy bag, but this one is just fine for me. It's snug enough to keep it more thermally efficient, but not so snug you can't move around.
Shoulder Girth: 61 in
Waist girth: 53 in
Foot girth: 37 in
Spark Sleeping Bag Review: Warmth Test (Spark III)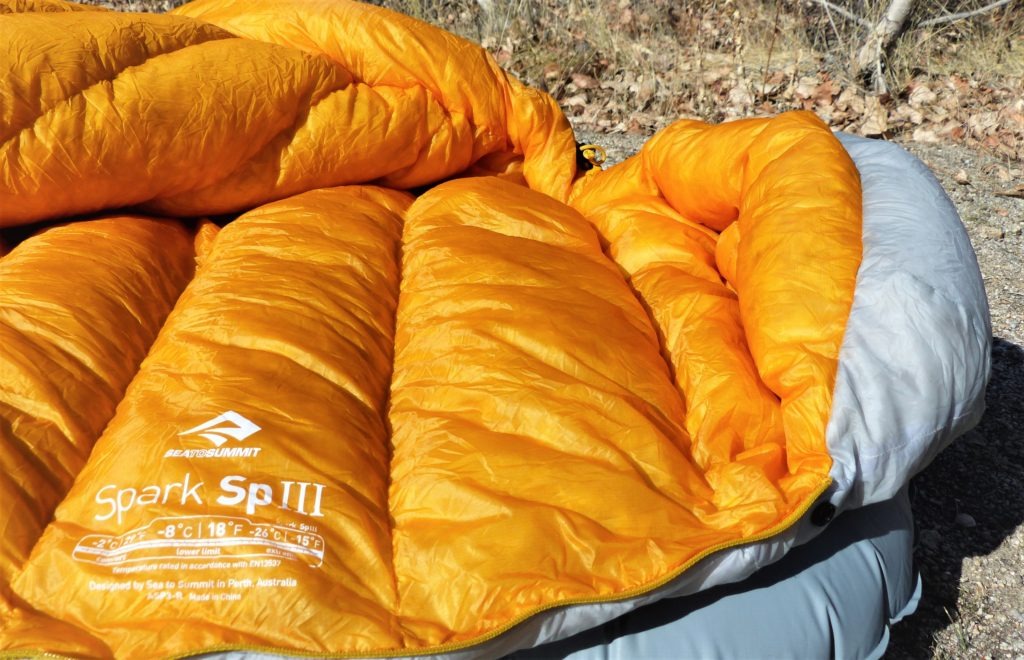 Here is where this Spark sleeping bag review got interesting. I expected this bag to come up short in the warmth test. The "Lower Limit" EN rating is 18 degrees while the "Comfort Rating" for the Spark III is 29 degrees. I figured I might get down to about freezing before I'd need to add layers at night. I've found that in many bags I've tested, I'll take that "lower limit" rating and add about 10 degrees to find my true comfort temp where I don't feel any cool air coming through the bag.
Well, I was wrong. The Spark III kept me nice and warm down near that lower limit range. (It got down to about 21 degrees F during testing.) I tested the bag the same way I test all sleeping bags (and the way they figure the EN rating) wearing a lightweight base layer. To my pleasant surprise, when the temps dropped down to the low 20s I was still cozy in the Spark.
A big part of getting all you can out of your sleeping bag is making sure you pair it with a quality, high R-Value insulated pad like the Sea to Summit Ether Light XT (R-Value of 3.2), their Comfort Lite (R-Value of 3.7) for a bit more warmth, or the Comfort Plus (R-Value of 4) for a nice warm pad. If you need a crazy warm mat, check out the Exped Downmat Winter UL featuring an R-Value of 7.1. Select a mat that isn't warm enough and it won't matter what your bag is rated. You'll get chilled from the ground up.
Spark Sleeping Bag Review: Zipper Test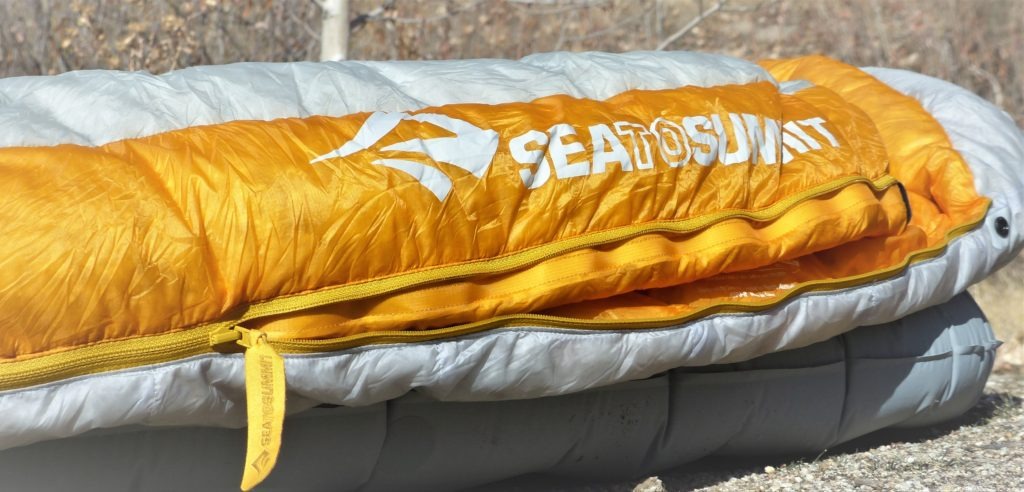 The zipper on the Spark Sleeping Bag is a YKK #3 that locks into place. While it may seem like a small thing, having a zipper that doesn't migrate down from where you last left it is a big deal. I've used bags that have those kinds of zippers and it's annoying at best.
Another useful feature on the Spark Sleeping Bag is the two-way zipper. This allows you to open up the bottom part of the bag to vent while leaving the upper part of the bag zipped up if desired. This is really useful if the temps are warm, but not so warm that you want the bag fully opened up.
Sea to Summit Spark III Draft Collar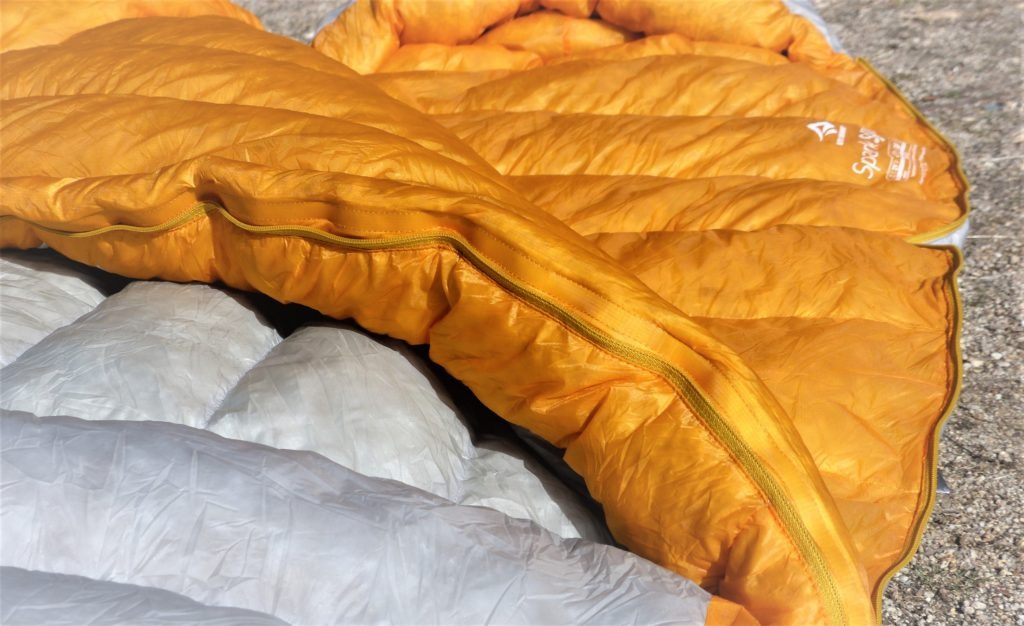 The draft collar on the Spark III is one of the areas where Sea to Summit saved some weight. The Spark gives you a reduced size draft collar (only the Spark 3 and Spark 4 have draft collars). Even though it was smaller, it was still effective in sealing out cold air. I did notice that it was easier to accidentally push that draft collar away from the zipper with your leg, knee or arm, allowing me to feel the cold zipper, but it was easily worked around.
The Spark Liner, Spark 1 and Spark 2 feature a 1/3 length zipper to shave additional weight. The Spark 3 and Spark 4 offer a full length zipper.
Sea to Summit Spark III Hood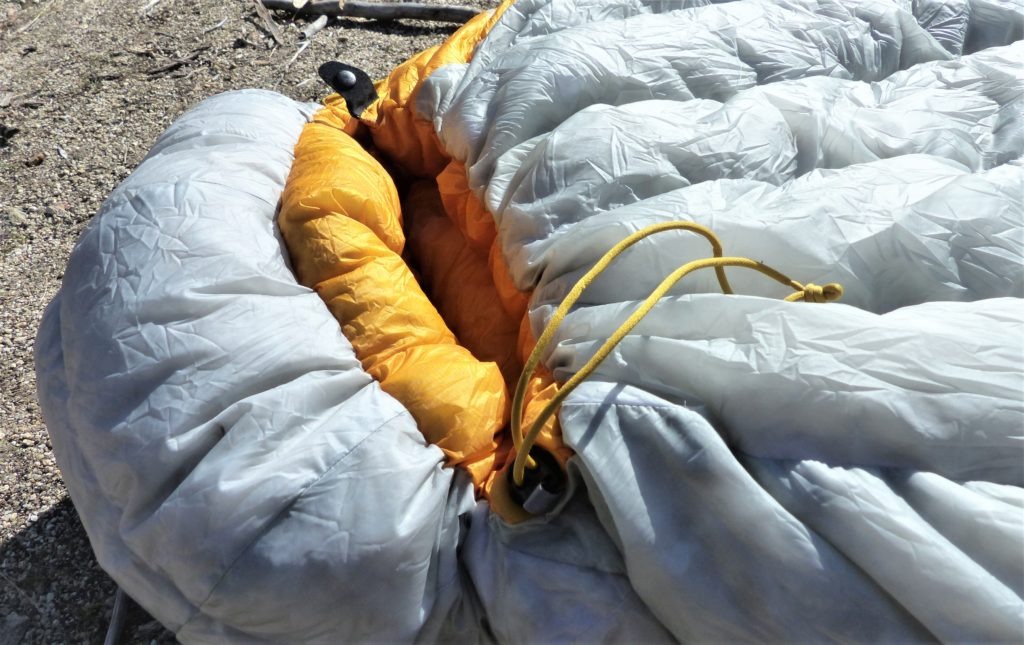 The hood on the Sea to Summit Spark does a great job of snugging up around your face on those cold nights. Only the Spark 4 features a draft collar around the neck area. Given the over filled portion around the face, I didn't even notice the lack of a draft collar in the Spark III. I was easily able to seal out the cold using separate draw cords for the top and bottom portions of the hood. This is a nice feature that allows you to customize the fit to your liking.
Spark Sleeping Bag Review: Material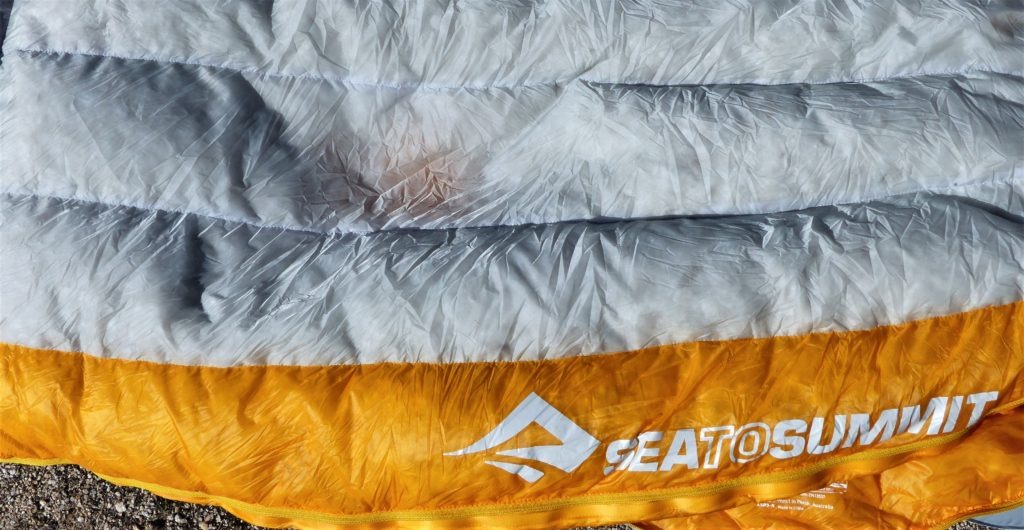 One of the unique feature of the Spark sleeping bag series is the see-through 10D nylon shell material. At first, I didn't know if I'd like the material being see-through, but I quickly realized that it makes it super easy to see if you have any down clumping or migrating where you don't want it.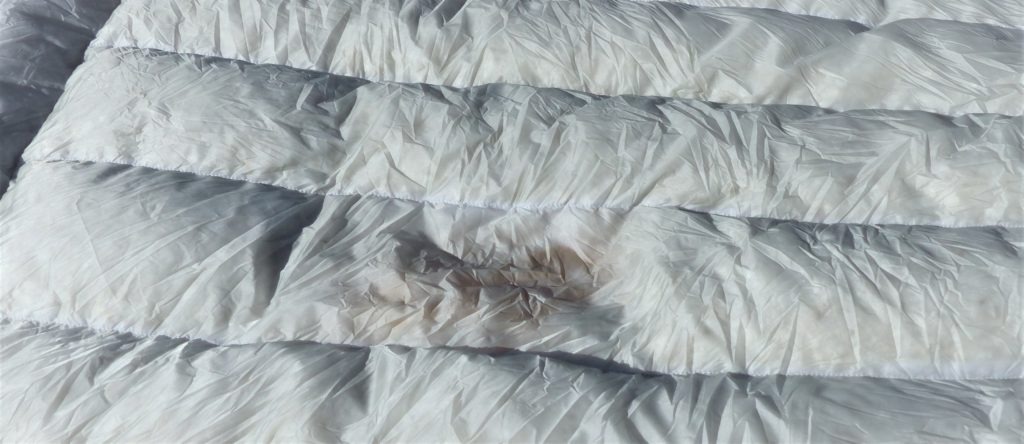 Since I could easily see all the down and the inside liner material because it's orange, it just takes a quick glance to know if the down is evenly dispersed throughout the baffles or if there is a cold spot waiting to happen. No more finding out the hard way that your down migrated on you. If you do find a spot where the down has bunched up, a few quick brushes with your hand redisperses it and you are all set.
Sea to Summit Spark III Compressed Size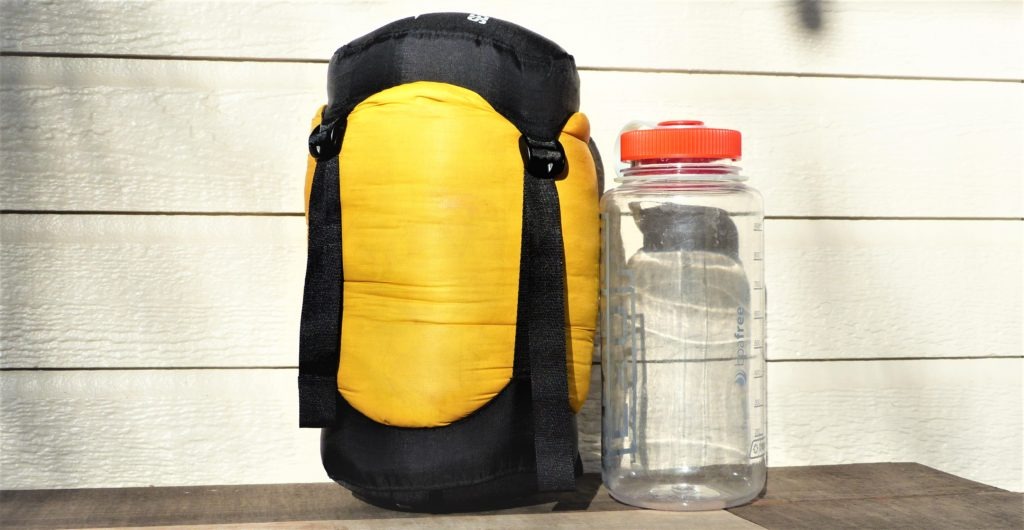 The above image speaks for itself. The Spark compresses down so small, it takes up a minuscule amount of space in your pack for a bag that keeps you warm down to low 20s.
What I Didn't Like About the Spark
While it was tough to find much I didn't like about the Sea to Summit Spark sleeping bag, there were a few things that I'd personally change.
First, it is very difficult to get the Spark back in its stuff sack. While it's a minor issue, re-stuffing the Spark is more of a chore than other bags I've tested
I also noticed that the down on the underneath side of the bag tended to migrate a little from tossing and turning. This isn't a big deal and nothing that's new with down sleeping bags, none-the-less something to be aware of when you are tossing and turning at night. Make sure the bag doesn't rotate on you or you might find yourself with a cold spot.
I also noticed that some times the down occasionally migrated a bit after being stuffed, so look it over before you jump in and make sure you don't have any bare spots to prevent a cold spot.
How to Store a Down Sleeping Bag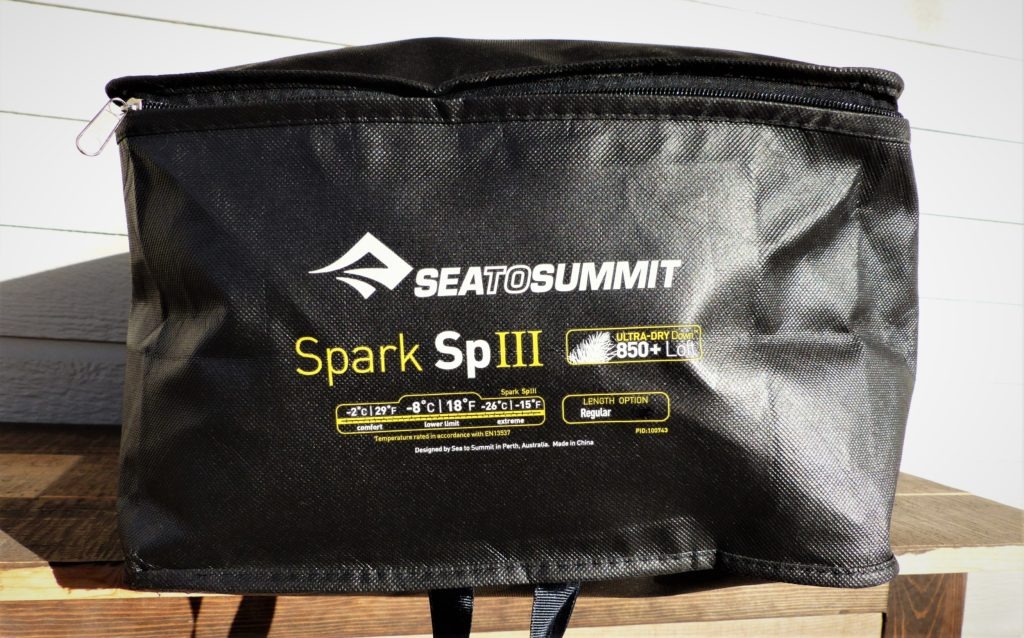 It's easy to get home from your final adventure of the season, unload your gear and throw it all in a storage bin for the winter, but make sure you properly store your down sleeping bag (as well as your insulated sleeping pad). Don't leave that high quality sleeping bag in its stuff sack long-term as it could reduce the effectiveness of the down. Down needs to be lofted, not compressed when stored, and should be stored indoors if at all possible. Here are a couple storage options to keep your down sleeping bag at its peak performance.
Hang it in a closet
Lay it out under your bed
Keep it in the storage sack provided (shown above)
Hanging your down bag is my first choice, but not everyone has the space for that (I don't personally). Most bags come with sewn in loops to stick on a hanger. After that I prefer to store the bag lying flat under my bed. This allows the down to be fully lofted. Finally, storing in the provided storage sack is perfectly acceptable as well. The down is slightly compressed in those storage sacks, but nothing that will cause any damage to the down in your bag.
Spark Sleeping Bag Review: Conclusion
If you are in the market for an ultralight sleeping bag, take a look at the Spark sleeping bag series. It would be tough to find one lighter this that still lives up to its temperature ratings. Not too snug, but snug enough to be very thermally efficient. Highly compressible, warm, and light as a feather.
---
Subscribe to Backwoods Pursuit to get our FREE Backcountry Gear Worksheet!!!
Dial in your gear list, calculate your pack weight, and lighten up your pack with this handy tool!